Myleene Klass not slowed down by pregnancy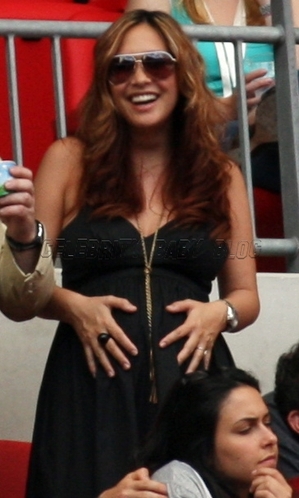 Since she got pregnant, Myleene Klass has been busier than ever – modeling, hosting/covering various events and promoting her album, Myleene's Music for Romance, which just topped the classical charts. The packed schedule doesn't faze the 29-year-old singer at all though as she feels empowered, not saddled, by pregnancy.
The way I look at it is that I am pacing myself. I do know my own body and when it says we're tired, I sleep and when it says we're hungry, I eat. At the same time, I know a lot of working mums and pregnant women that are working hard and doing their best to build a future for their families and I want to stay as true to that as possible. I do not think pregnancy should be viewed as something that slows me down. It should be something that enhances your life. My leg has not fallen off, I am growing a baby. It's all good news, really.
Myleene and fiance Graham Quinn are expecting a girl next month.
Source: Ireland On-Line