Mary-Louise Parker considers adoption for next child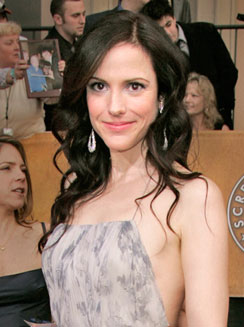 One of the best benefits of life with son William Atticus, 3 1/2, has been a shift in focus from herself to her child, actress Mary-Louise Parker recently shared. The single mom and star of Weeds says that that shift might have been a bit extreme at first, however.
I kind of killed myself looking after Will in the beginning because I didn't want to leave him…So I never went out, never went to the gym — I didn't want him to be picked up in the middle of the night by someone who was paid to pick him up. I like the time when it's just me and Will together.
Mary-Louise further revealed that the decision to give Will the middle name Atticus after the character Atticus Finch in To Kill A Mockingbird was driven by a hope that her son would grow to "be happy and kind." It seems that Will, whom Mary-Louise described as "beautiful," will someday be a big brother — either biologically or through adoption.
There are a lot of children in the world without parents. I'm someone who doesn't have a mass of talents in life … But I think I'm a good mother.
Will's father is Mary-Louise's ex-boyfriend Billy Crudup.
Source: Mail on Sunday's YOU Magazine