Found: Suri Cruise and Lola Sheen's swimsuit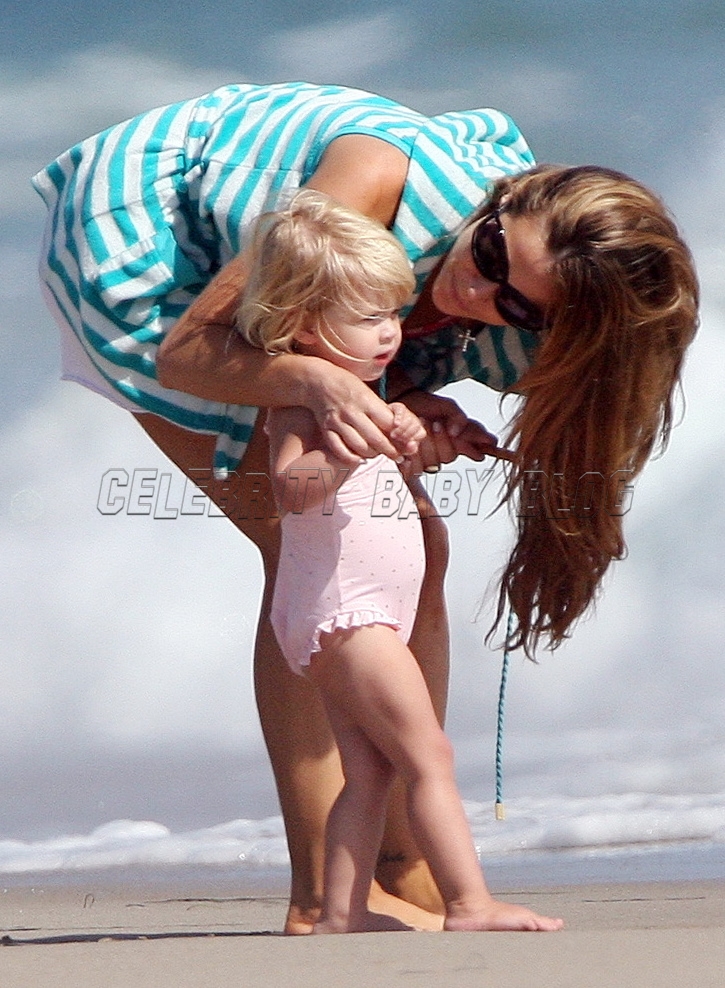 A number of CBB readers had emailed and commented asking for information on the swimsuit two celebrity babies had been spotted wearing recently — Suri Cruise, 14 months, in Ferrat, France, and Lola Sheen, 2, at a Malibu beach.
Here's the dish — the swimsuit is by Eberjey, a women's lingerie company that has expanded into swimwear and a 'mini' line that carries suits and clothing for newborns through 4T.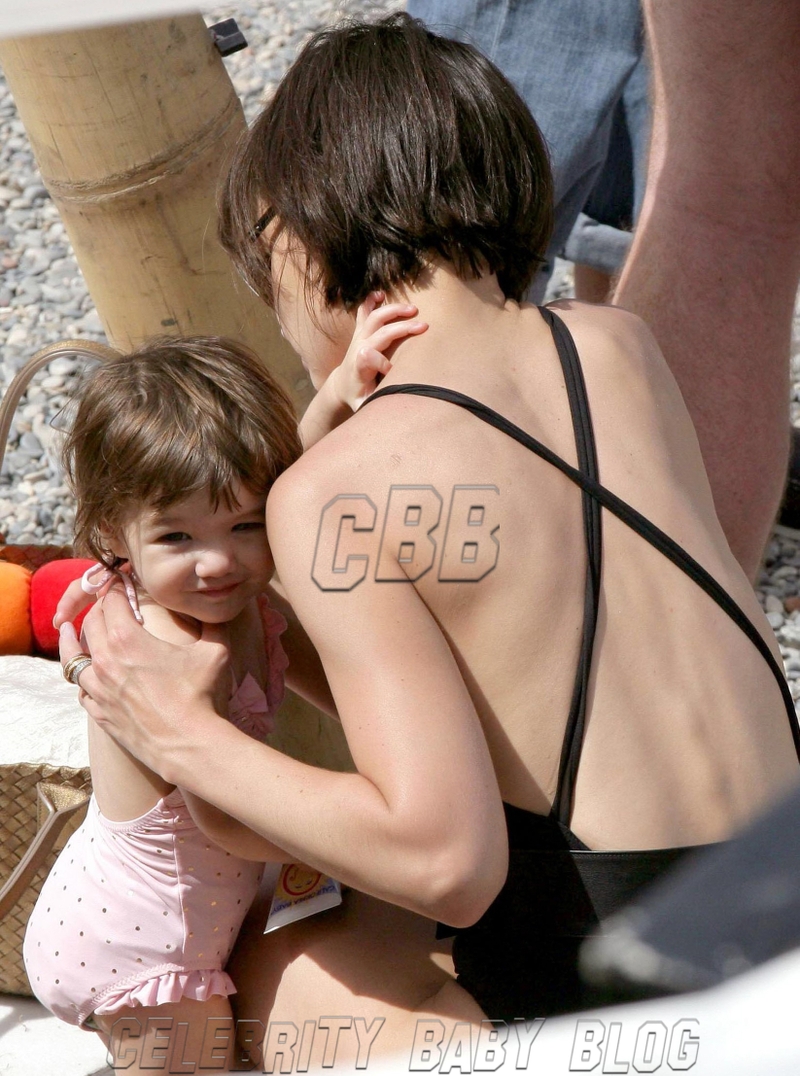 The particular suit Suri and Lola are wearing is the Little Mermaid Luna 1 Piece inPink/Gold, available in sizes 12 months through 4T. The suit will run you $58, and can be purchased online or by calling 305.260.0087.