Brad Garrett is no top chef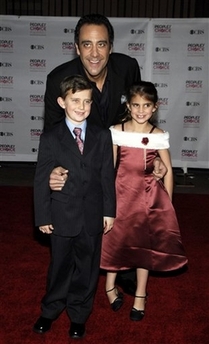 Brad Garrett voices French chef Auguste Gusteau in Ratatouille, but theactor doesn't have a knack for cooking in real life. Unfortunately forhis kids, Maxwell, 8, and Hope, 7, with ex wife Jill Diven, that oftenmeans botched dinners.
I can only make on dish well: matzo brei. When I was with mykids last weekend, I literally ruined mac and cheese. The instant kind.Whenever I get around a bottle, I get a little heavy with the hand andput way too much milk in it. I knew it a was a nightmare. My littlegirl looks at me and goes, 'You invented cheese soup.'
Brad can take solace in the fact that his kids loved watching him whip up cuisine in the movie.
Theyreally dig it – and it's fun for me because it's something that I canget them to watch a lot easier than [his FOX sitcom] 'Til Death. Kindof like the rest of the country.
Source: People, July 16 issue, pg 31