Jennifer Garner and Violet get a spray down
In this photo from Monday, July 2nd, Jennifer Garner, 35, and daughter Violet Anne, 19 months, get a sunscreen spray down in Hawaii. More photos at Just Jared — he reports that Matt's rep has said he and Ben are working on a screenplay together on this vacation — perhaps a follow-up to their Oscar-winning Good Will Hunting?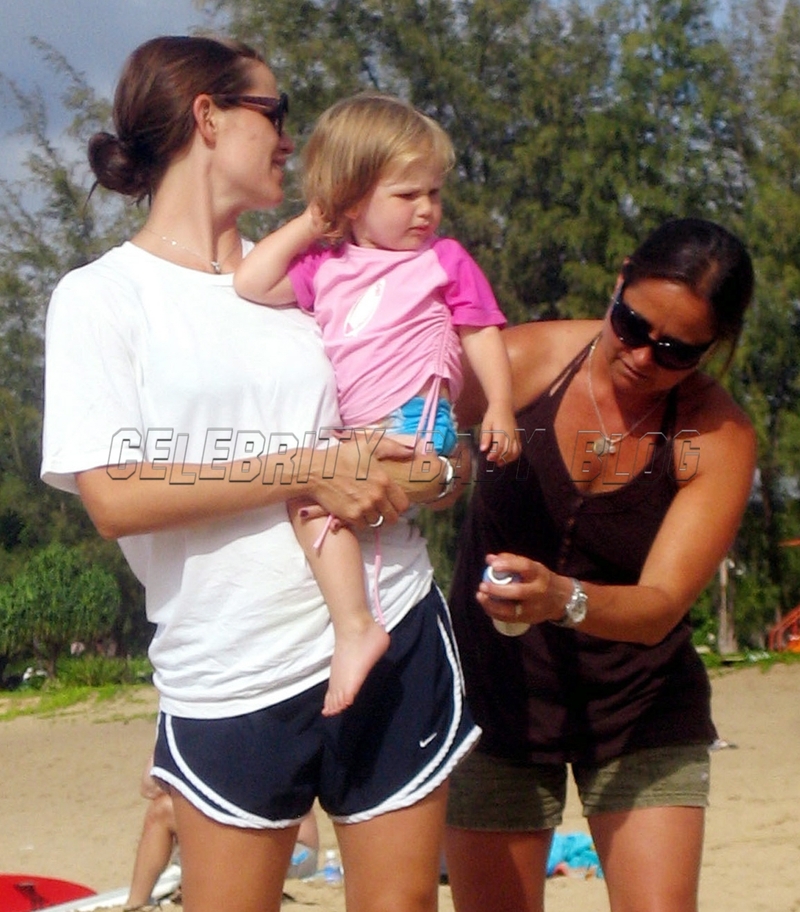 Photo by Bauer Griffin.