Heidi Klum and Seal hold off on more kids for now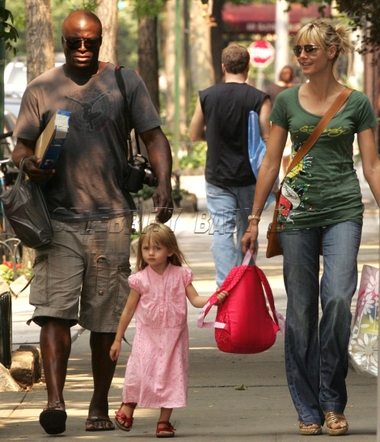 Three is more than enough for Heidi Klum and Seal for the time being.While they have talked about having more children, Heidi, 34, says"girly girl" Leni, 3, Henry, 22 months, and Johan, 7 months, won't begetting a little brother or sister anytime soon.
Not right now. Our house is pretty full!
Having three young children has kept her plenty busy, to which Heidi attributes her post-baby weight loss.
I was busy and I had the other children to run after, which I didn't have before. Just running after them is hard!
Source: OK! Magazine, July 16 issue, pg 27