Coco Arquette runs for the beach
Coco Riley Arquette, 3, takes off running towards the beach with her nanny in hot pursuit on Wednesday. The pair, as well as what looks to be the nanny's daughter, took a break from the Arquette's Independence Day barbeque, being held on the deck of the family beach house, and instead took a dip in the ocean (not pictured).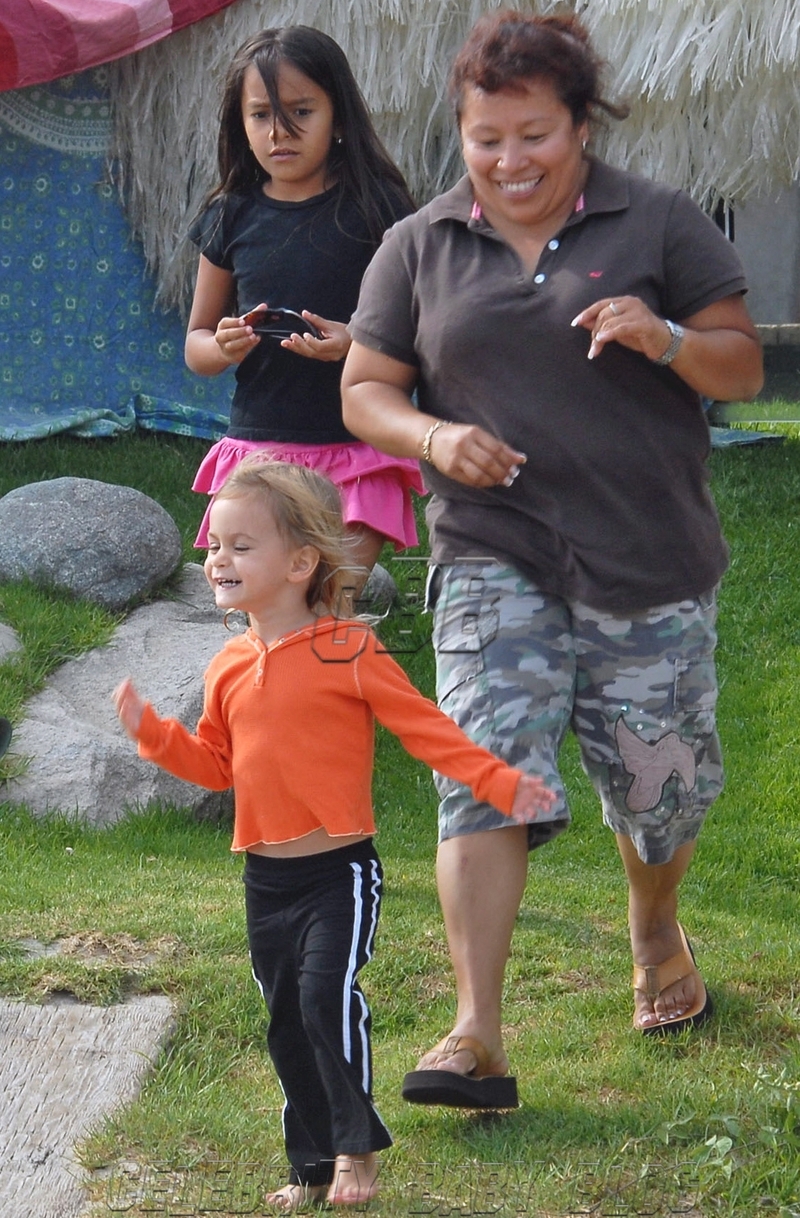 Photo by Bauer Griffin.