Brooke Shields takes Rowan and Grier for a jog
Actress Brooke Shields, 42, took her daughters Rowan Francis, 4, and Grier Hammond, 14 months, for a jog on the Fourth of July. Grier fell asleep in the stroller, so Brooke stopped to check on her and adjust her head.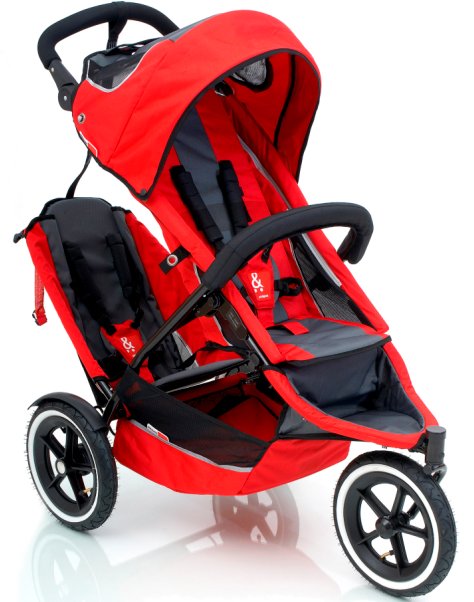 The girls ride in Phil & Ted's Four In One Sport Buggy Stroller with doubles kit ($490).
This stroller, also owned by Chris Martin and Gwyneth Paltrow for Apple and Moses, is especially great for parents with multiple children who don't like the look of traditional doubles. The front seat holds up to 55 lbs, while the smaller 'doubles' seat holds up to 33 lbs on the bottom (where Grier is) or 44 lbs on the top.
Note that the handle is adjustable and can be pulled up, Brooke just hasn't seemed to realize that!
Click below for another photo of Brooke, and an image showing the different ways a Phil & Ted's can be set up.