US Weekly: Celebrities and their look-a-like children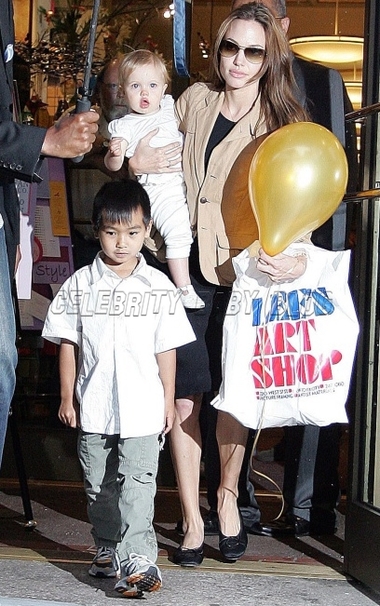 US Weekly has a new feature on celebrities and their look-a-like children. The feature includes photos comparing the two and a little quote about each pair. Check out the following celebrities and their children;
Angelina Jolie and daughter, Shiloh Nouvel Jolie-Pitt, 13 months;
She is the sweetest, quietest baby ever.
Liam Aaron McDermott, 3 months and father, Dean McDermott;
I'm going to try not to be overprotective, but I am already concerned with people holding him right.
Jennifer Garner and daughter, Violet Anne Affleck, 19 months; it is obvious that Violet has Jen's dimples but Ben says that she has inherited his clumsiness.
Britney Spears and Sean Preston Federline, 21 months;
[Sean] is happy and outgoing. He loves playing with his brother [Jayden James, 9 months].
Source: US Weekly
Thanks to CBB reader Sarah.