Thalia: The baby is kicking!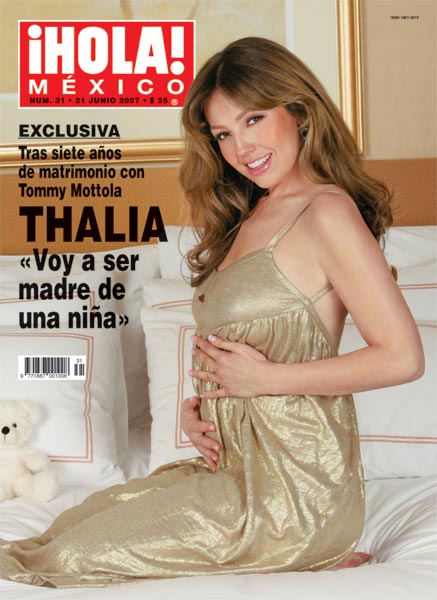 Singer Thalia, 35, who is expecting first child, a girl with husband Tommy Mottola, 57, shares with People that the baby is kicking.
Yes, it's moving. I'm happy and I feel everyone's happiness.
The baby girl is due in the last days of September. She will be the first child for Thalia; Tommy has two children from his first marriage to Lisa Clark.
Source: People en espanol