Rowan Henchy's first interview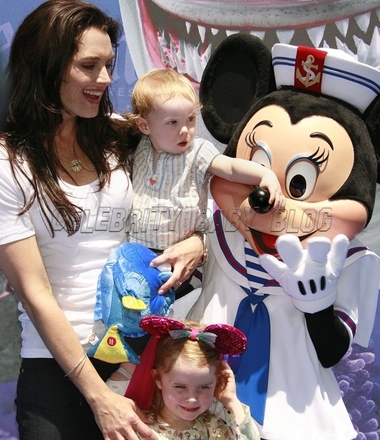 At the ripe age of 4, Rowan Francis Henchy has granted her first interview to the media. The first daughter of Brooke Shields and Chris Henchy and sister of Grier Hammond, 14 months, spoke to Us Weekly during a trip to Disneyland.
Here's the short Q&A:
Have you been to Disneyland before?
No, but yesterday I went on this…what is it called, Mama? ['A roller coaster,' says Brooke.] A roller coaster! And you go superfast. And there are these sprinkles and you get wet, and rocks falling down, but they're not real-life rocks. And we went in this cave, and it was so scary.
What's your favorite thing to do with your mom?
Go to the park with her and Grier.
What does Grier do that makes you laugh? Is she a funny baby?
She goes potty in her pants!
Source: Us Weekly, July 9 issue, pg 49