Mason Wilkerson curses and jokes around with mom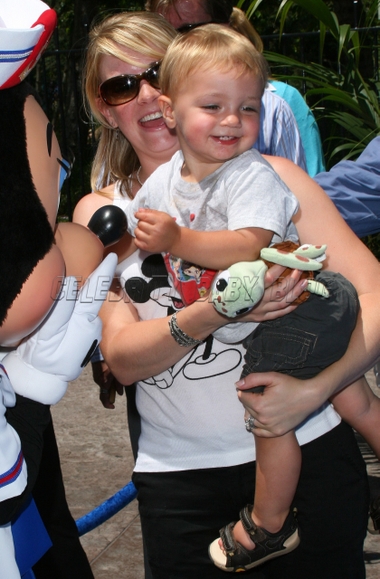 Wiseguy Mason Wilkerson, 17 months, has quite the mouth on him. MelissaJoan Hart says her son's first words weren't the traditional "mama" or"dada."
I think [his first words] were 'oh, s–t!'
Mason has since learned the aforementioned pronouns for his parents, but doesn't always use them correctly.
He calls me 'Daddy,' which really ticks me off, and every time he says it, he rolls his eyes, like, 'Haha, I gotcha.'
The trickster, who loves sharks and to go "ow-sigh" to swim andplay with his bubble-blowing lawn mover, is a fan of Starbucks runs too.
If [husband Mark Wilkerson and I] go to Starbucks, the straw and lid keep him busy.
Source: Us Weekly, July 9 issue, pg 47 & 53