A smooch for Tallulah Willis at the Smithsonian
Actor Bruce Willis, 52, poses with his daughters Rumer Glenn, 18, and Tallulah Belle, 13,after donating objects from the Die Hard series of films to theSmithsonian's National Museum of American History on Wednesday inWashington, DC. Middle daughter Scout LaRue, 15, is currently on foreign exchange in Europe.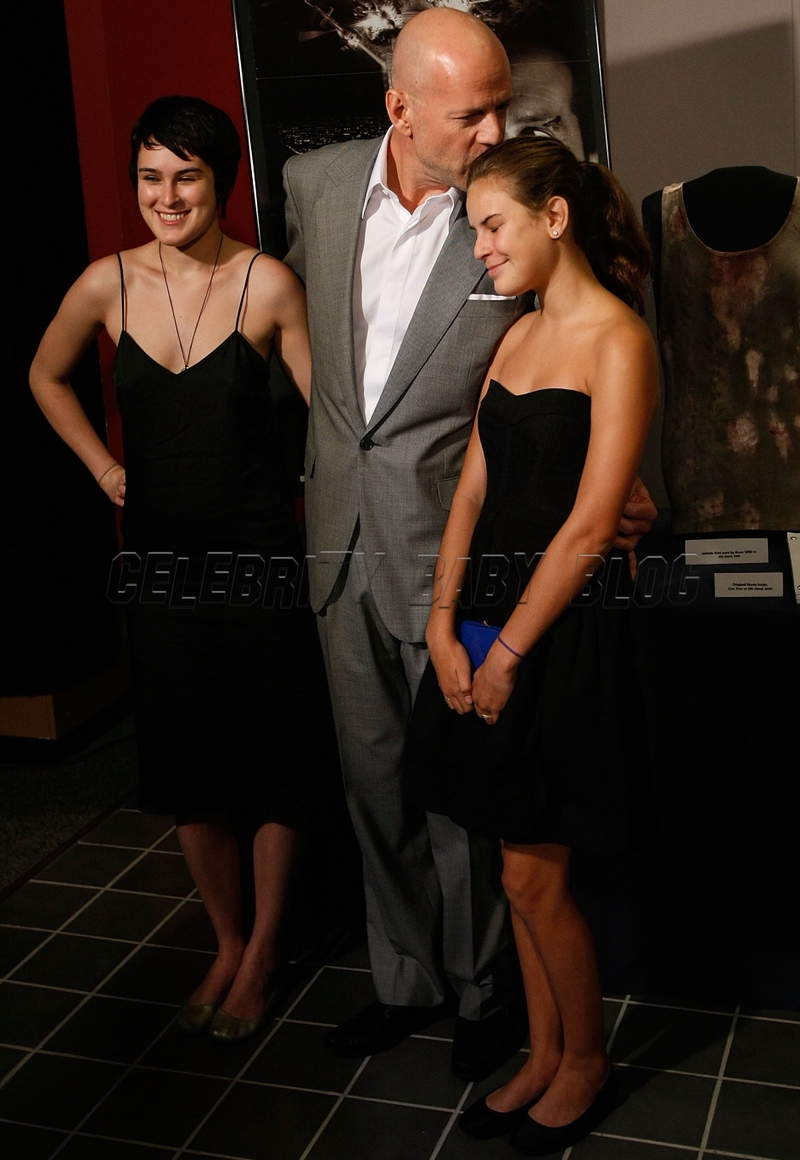 Photo by Win McNamee for GettyImages.