Liv Tyler on baby naming, plastic surgery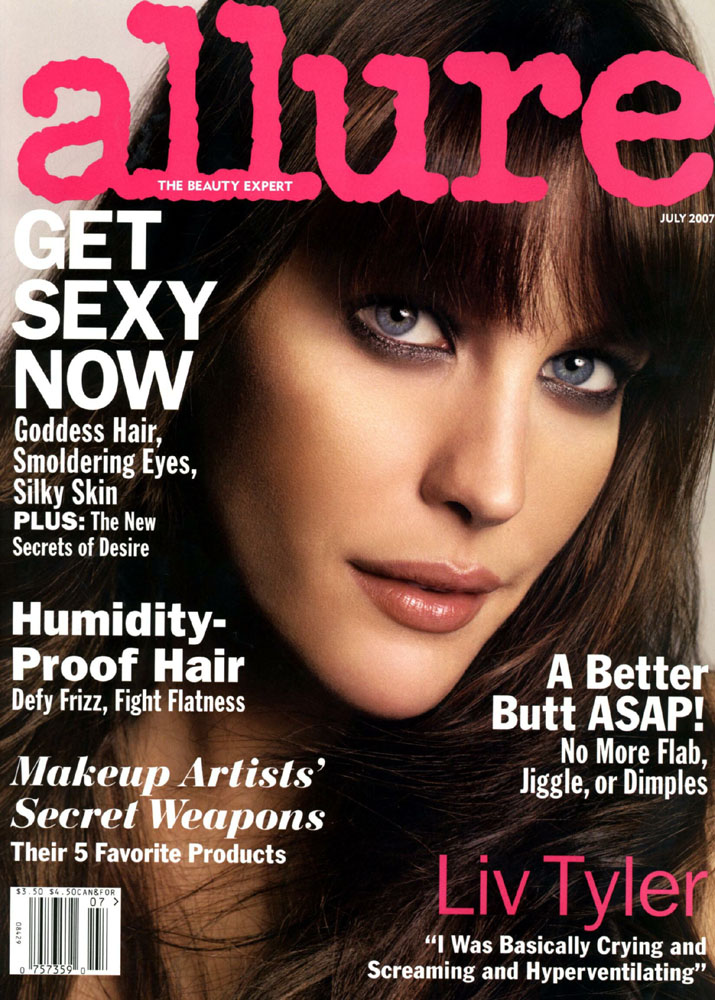 Actress Liv Tyler, 29, graces the cover of the July issue of Allure magazine. Inside, she speaks of her and husband Royston Langdon's name arguments during her pregnancy with son Milo William, now 2 1/2.
I really wanted to talk about the name all the time, and he just felt like he couldn't name a person he hadn't met yet. [I made a list of names for boys and for girls, since we decided not to learn the sex of the baby in advance.] But when our son was born he didn't look like any of the boys' names that we'd picked. They were all a bit butch for him. He was very much a boy, but he was like this little angel, with big lips and blue eyes and blond hair. We just thought of [Milo William.]
One thing Liv doesn't have to think about is plastic surgery — she's already made her decision.
I'm definitely going to have some, I'm sure. Especially when you see what happens to your body after you have a baby.
Liv does thank Milo for coming into her life when she was 27, though.
I wasn't sure that [acting] made me happy or fulfilled…there are all the other parts that are hard for actors, like press junkets and endless traveling around and talking about yourself. All those things started to outweigh the pleasure for me. Milo came at the most perfect time for me, in that I just really needed to figure all that stuff out.
Source: Allure, July issue, pg 174-179