Brad Pitt takes Maddox, Pax, and Zahara to school on Tuesday
Actor Brad Pitt, 43, was photographed taking he and Angelina Jolie's kids Maddox Chivan, 5 1/2, Pax Thien, 3 1/2, and Zahara Marley, 2 1/2, to school in Prague on Tuesday. See more pics at Just Jared.
There are also pics of Brad and Maddox going to get ice cream after school.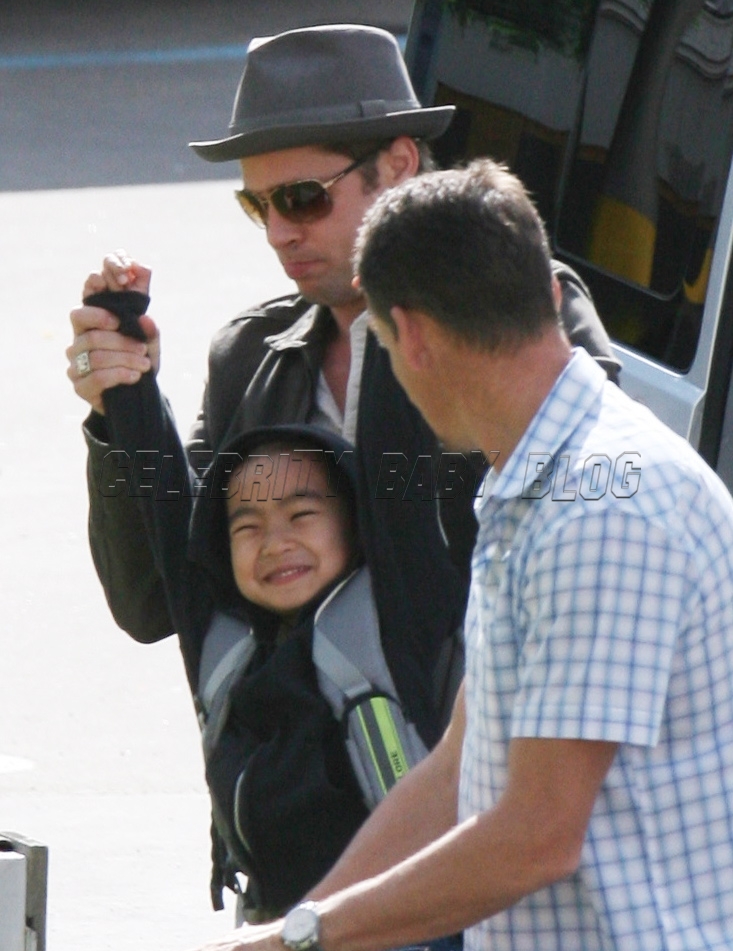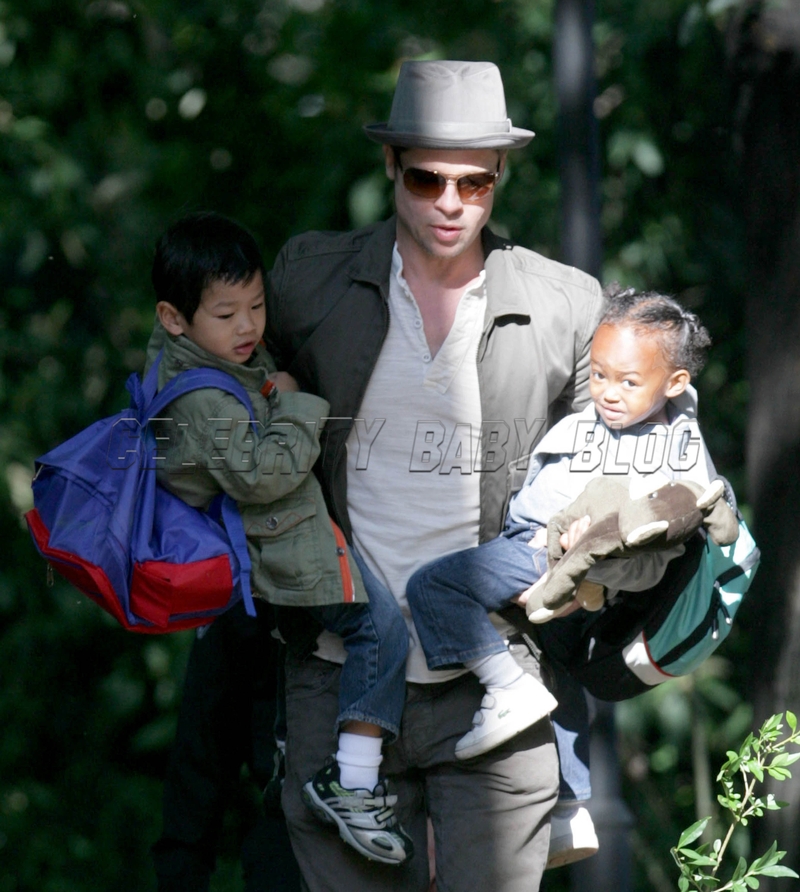 Photos by INF.
Click below for info on their shoes.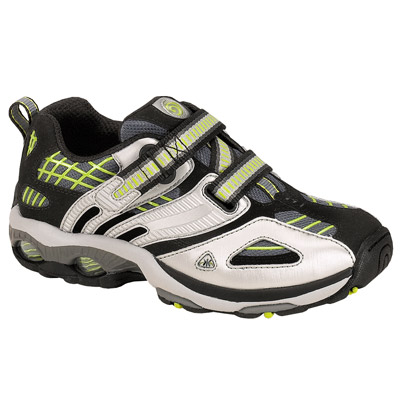 Pax wears Stride Rite SuperBall Z Strap in black/silver ($54).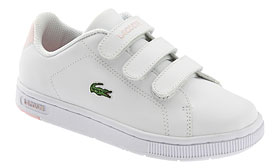 Zahara wears Lacoste Camden Retro sneaker in white/powder pink ($52).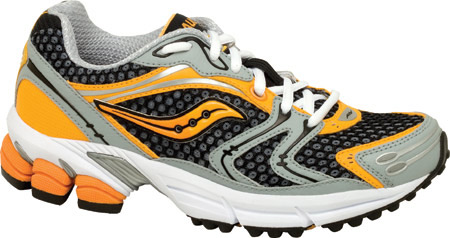 Maddox wears Saucony Kids Nitrous in grey/orange ($55).