Bruce Willis will put himself in front of a car for his daughters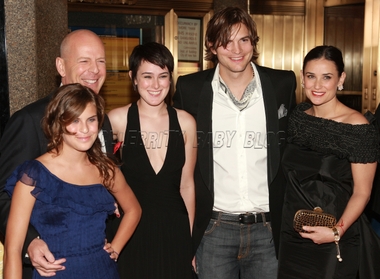 Live Free or Die Hard
finds
Bruce Willis
' John McClane trying to rescue his daughter from Internet terrorists and the actor says he will go to great lengths to protect his own daughters,
Rumer
, 18,
Scout
, 15, and
Tallulah
, 13, in real life too.
That father-figure element is part of what a good friend of mine calls 'The Mythology of 'Die Hard' – it's one of the components of John McClane's character. And it's one that, before I had kids, I wouldn't have said is a major part of the films. But now, having three daughters it is a major component – that idea that McClane has zero tolerance for injustice and will not allow any bad guy to try and cause harm to an innocent person. I feel that within every fiber of my body with my kids; I would put myself in front of a car or anything to protect my daughters. And by extension, I thought, yeah, that's kind of what John McClane does, isn't it?