Marcia Cross takes Eden and Savannah out for a walk
Marcia Cross, takes fraternal twin daughters, Eden and Savannah Mohoney, 4 1/2 months, out for a walk in LA.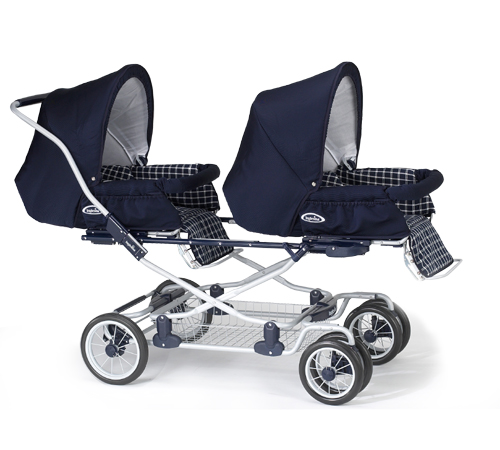 The girls ride in a Inglesina Biposto Domino 2007 twin stroller in navy plaid ($650). The girls are facing each other, but the stroller can be arranged in a variety of positions.
View the full photo at EOnline.