Celebrity kids wear hand-me-downs too!
Zahara Jolie-Pitt was spotted out yesterday with dad, Brad Pitt, wearing a Black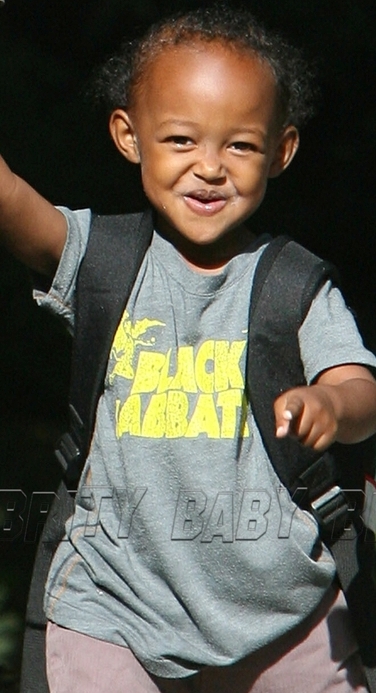 Sabbath t-shirt. Quite a few fans have noticed that this looks to be a hand-me-down from older brother, Maddox. Maddox wore it while out with mom and Z in September and then again when he went out with his parents for dinner. It's nice to know that celebrities are getting a little closer to being normal.
Do you hand down clothes from your older children to the younger ones? And do they like it or not, and why?
Thanks to CBB reader Lost Girl.