Poppy Montgomery slips up on the Today Show — it's a boy!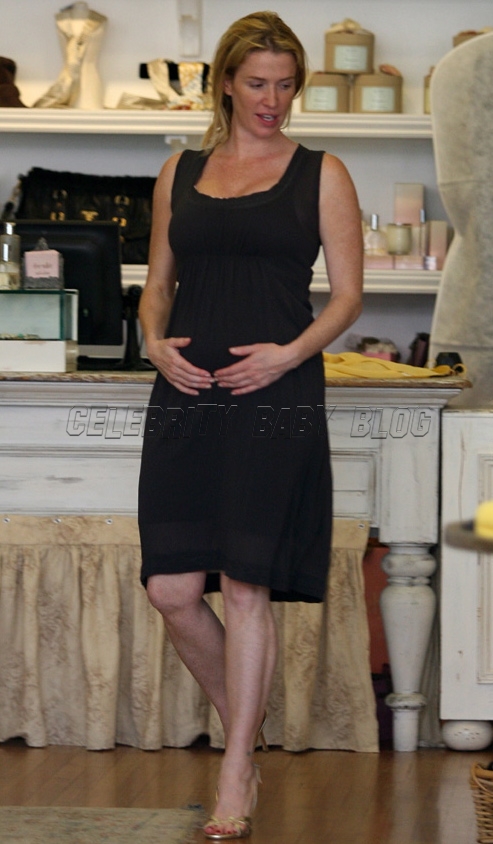 Pregnant Australian actress Poppy Montgomery (Without a Trace), 32, made an appearance on Channel Nine's Today Show yesterday morning (Australian time). Poppy and her actor boyfriend Adam Kaufman announced last week that they are expecting their first child in December. While being interviewed on the show, Poppy slips up and announces the sex of the baby — it's a boy!
Hosts: How far along are you? When are you due?


Poppy: Four and a half months. December. I'm not allowed to give the exact date…I'm keeping it a little secret.

Lisa: Are you close to Christmas? Mine is on the 19th.

Poppy: I'm close to Christmas, I'm close to you in fact…well he's close to…oh see I just gave that away too. I couldn't wait, I can't even like keep secrets when I've bought someone a present and I tell them the week before when I got 'em. So I had to find out, so we're having a boy, which we're really excited about!
And Poppy's boyfriend, Adam, is thrilled.
Thrilled. Yes, [he is] really happy.
Source: Today Show – watch the video of her appearance here.