Jennifer Garner and Alexia Barroso paddle surf
Alexia Barroso, 9, hitches a ride with Jennifer Garner, 35, as she learns to paddle surf in Hawaii. Also having a lesson were Matt Damon and Luciana Barroso Damon. Just Jared has additional photos.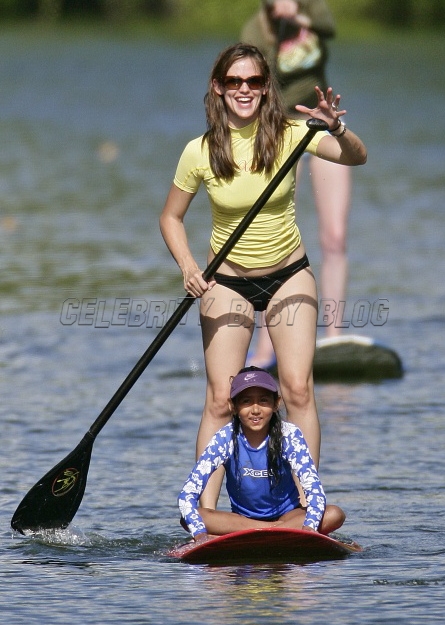 Photo by Flynet. Thanks to CBB reader Jessie.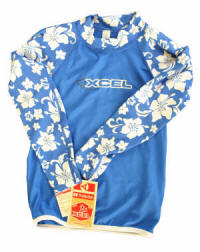 Alexia is wearing a Floral Print Xcel Children's Rashguard ($35).