Rumor: Naomi Watts and Liev Schreiber leaving for the hospital?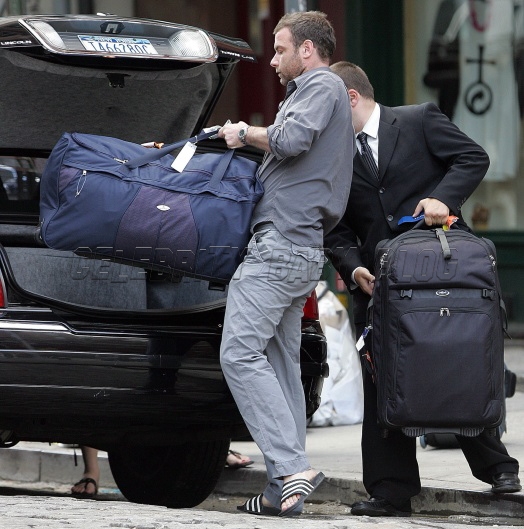 Update: CBB reader Millie was right — they were just going to California! Naomi was spotted in Santa Monica on Tuesday.
Originally posted June 19th: Flynet has posted photos of Naomi Watts, 38, bringing Liev Schreiber, 39, luggage outside of their apartment on Monday, claiming that they left for the hospital after it was loaded. However, Liev was in attendance at the Broken English premiere yesterday as well — although we are unsure whether the premiere was before or after the luggage packing — so we'll wait for additional news before drawing conclusions.