Rock Star Momma said what?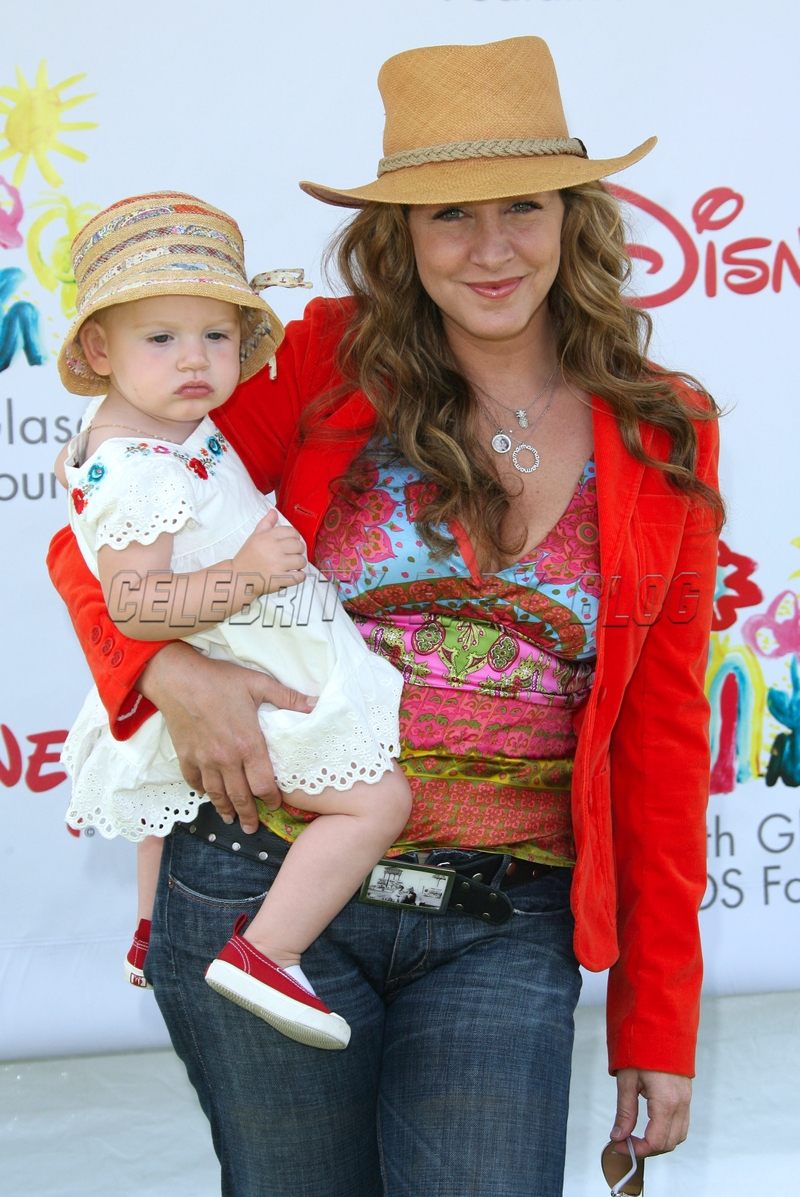 Update:
Not ONE reader got this right! The answer is Joely Fisher, who is mom to daughters Skylar Grace, 5 1/2, and True Harlow, 16 months. I think you were confused by "skinny-bitch" and "sashayed"! (To see the quote, click Continue Reading.)
The five winners of the books are:


Frannie Farmer
Myrna
Monika
April
Nicole
Here's an excerpt from the book that will help you take advantage of Joely's quote:
POP, THEN SHOP!
When you do finally pop, you'll be MORE than ready to shop till youdrop! When you head out on your spree, use your pre-pregnancy sizing asa general maternity fit guide, keeping in mind that there isn't a wholelot of consistency in sizing among maternity designers. You may be anextra-small in one brand's tees, but large in another's. Your best bet:Spend some time in the fitting room to assess what works for you. Agreat maternity store should also have those "fake" bellies that youcan Velcro around your existing "new" belly so you can see if thatshirt you have your eye on will fit in month nine! Those strap-onbellies (yep, strap-on!) are very useful and hey, it's a fun thing tovisualize what's to come while attempting to master your first realmaternity wardrobe purchase. Just do it…you'll thank me later!
Once you actually LOOK pregnant, don't be afraid to take risks—you cancertainly pull it off, maternity momma! Go for fitted tops in boldcolors, fun prints, and flattering cuts to create looks that are cool,hip, and totally you. Stick with body-hugging shapes. Why? Because agreat fit will accentuate your bump…while will then—hooray!—create theillusion of a more slender you everywhere else.
Photo by Jen Lowery for Startraks.
All week long we will be featuring exclusive giveaways, excerpts, articles and fun quizzes related to Rock Star Momma so stay tuned!
Originally posted June 19:
Which celebrity mom gave this quote in Rock Star Momma: The Hip Guide to Looking Gorgeous Through All Nine Months and Beyond?
Fortunately for us Gen-Xers, pregnancy doesn't mean the end of style, sensuality, and sexiness- my 'maternity' look didn't stray too far from my skinny-bitch look. I shopped in two maternity stores and then stayed with my regular haunts… I sashayed my way through twenty glorious months and I have two gorgeous girl-flavored children to prove it. Now back to the crunches!
To be entered to win one of five copies of Rock Star Momma, enter your answer and be sure to include your real email address. (You don't need to have the right answer to win!)
Tune in tomorrow for the answer and an excerpt from the book! In the meantime, read our exclusive interview with Skye Hoppus, author of Rock Star Momma.