Cate Blanchett considers having baby number three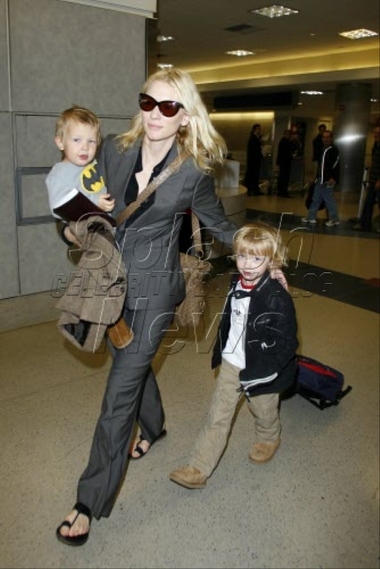 Cate Blanchett is perfectly content being mom to her two sons Dashiell John,5, and Roman Robert, 3, with husband, playwright Andrew Upton, but the38-year-old Aussie wouldn't mind adding to her brood. While she andAndrew won't plan a pregnancy, Cate says it would be "fantastic" tohave another child.
I do love being pregnant and, yes, I would love another child, butit isn't something that we plot and plan the time to do. You have to look at how having another child will affect the kidsyou do have and adore but, if it happens, it would be fantastic.
Source: The Sunday Telegraph