Meyer-Maguire family attending Father's Day party
Tobey Maguire, sporting a buzz cut, was joined by fiance Jennifer Meyer and daughter Ruby, 7 months, at a party at David and Courteney Cox-Arquette's home on Sunday. x17 Online has more photos.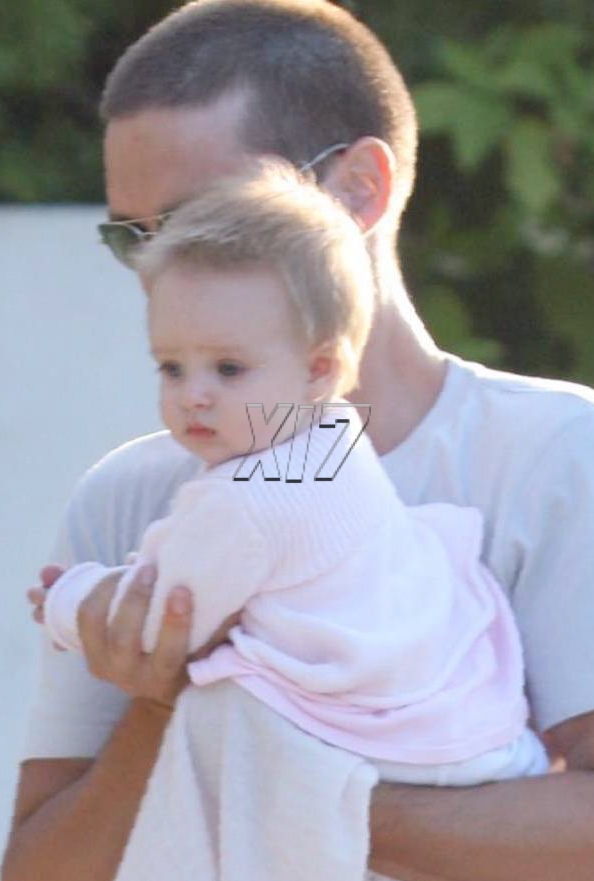 Photo by x17; specifically for use on the Celebrity Baby Blog, Inc.