Father's Day Special: Which celebrity fathers we love and why!
We focus on celebrity parents and their children here at the Celebrity Baby Blog. Today is Father's Day in the US and we celebrate famous fathers and why we love them. Here we honor David Arquette, Brad Pitt, Ben Affleck, Hugh Jackman, Tim Hasselbeck, Arnold Schwarzeneggar, Larry Birkhead, Boris Kodjoe, Matt Damon, Patrick Dempsey, Johnny Depp and Tom Cruise.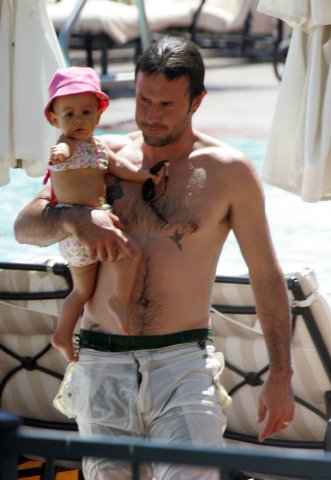 David Arquette — father of one, David Arquette has been a dedicated father since the beginning. Daughter Coco Riley, 3, with Courteney Cox-Arquette, is the light of his life:
Thereare so many things I wish I could put into words on how much I love mydaughter. Just to be able to say 'my daughter' is enough to make mebreak down. I look at her, and she just has no idea how much of amiracle she is. I live for the nights when she wakes up, and Courteneywill bring her into our bedroom, and she'll lay her down between us…Imean, there's nothing…there isn't anywhere I would rather be then withmy wife who I love more than the stars, with the child we've madetogether sleeping between us.
Who is your favorite celebrity dad and why? Also, what did you do with your father or for your husband for Father's Day?
Click below for more!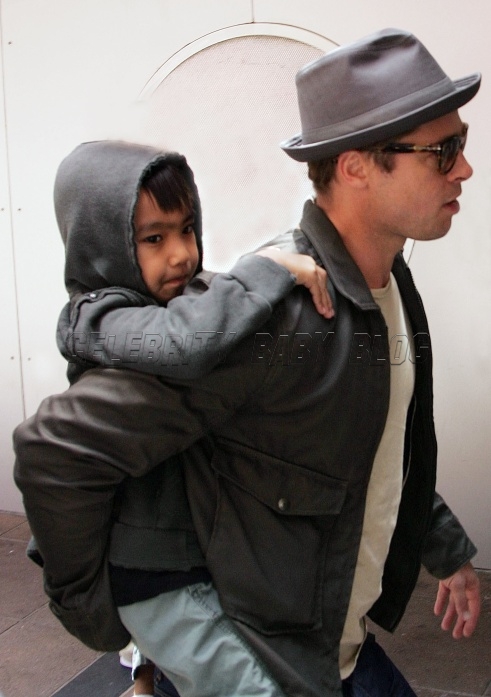 Brad Pitt became a dedicated father from when he first started dating Angelina Jolie. Already a single mother of one, Brad was the one who supported Angelina in her desire to adopt more children. In July 2005, they flew to Africa to collect Zahara, now 2 1/2. They then adopted, Pax, 3 1/2, earlier this year. Angelina was convinced, after seeing Brad with Mad and Z, that his desire to have a biological child would not conflict with his love for Mad and Z. Welcome Shiloh!
Before I met Brad, I always said I was happy never to have a child biologically. He told me he hadn't given up on that thought. Then, a few months after Z came home, I saw Brad with her and Mad, and I realized how much he loved them, and a biological child would not in any way be a threat. So I said, 'I want to try.'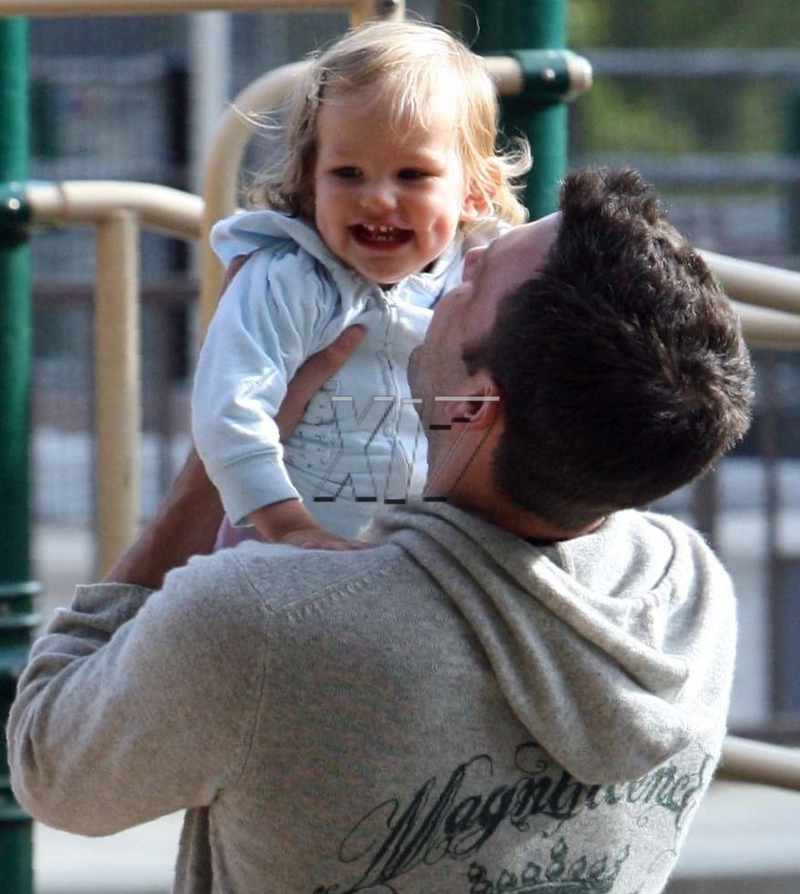 Ben Affleck was once a bad boy of Hollywood. He is now a dedicated husband and father, to wife, Jennifer Garner and daughter, Violet Anne, 18 months. Jennifer spoke of her admiration of Ben as a father last month;
You know how as a kid, you picture yourself with a tall, handsome husband, and you imagine him cuddling your baby? Ben is that, like, on crack. He's a teddy bear of a guy. Nothing makes me happier than to see the two of them together and her little hands on his face.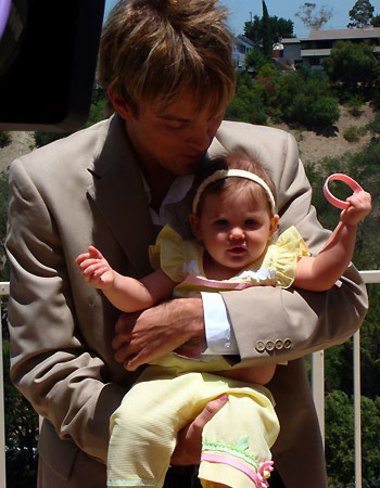 He only was able to officially become both her biological and legal father in April, but Larry Birkhead is loving it. Daughter, Dannielynn Hope, with the late Anna Nicole Smith is thriving.
She is gorgeous and meeting all her developmental milestones. Larry says; It's the greatest feeling ever. It's like magic. I wake up every morning, and can't wait until she wakes up, so I can see her. Sometimes I cheat and take a peek at her. It's great. It's trial and error, and it's a lot of hours, but it's a lot of fun.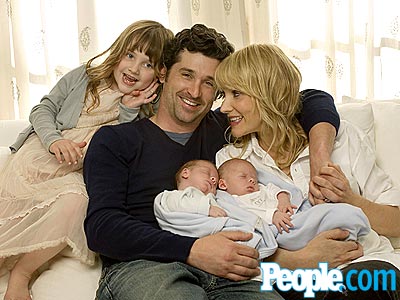 Grey's Anatomy star Patrick Dempsey is a second time father with the arrival of his twin sons in February, Darby Galen and Sullivan Patrick, joined big sister Talula Fyfe, 5. Last month, Patrick spoke of how his sons are progressing:
They change. I leave in the morning and come back in the evening and they've grown. They're starting to talk and now there's some reaction there. They use their faces and hold their heads up a bit.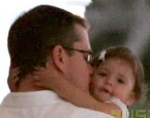 Matt Damon became a first-time father this time last year, when he and wife, Luciana, welcomed daughter Isabella. Matt has lived in Florida for most of the year where his family isn't a paparazzi target, so this is why we haven't seen much of little Isabella. Matt spoke last month about her milestones:
I feel I got made a member of a club that I didn't know existed. I didn't think this would happen to me…I was excited for her to start talking and walking and toddling around hanging out, but I didn't realize how much personality little people have right off the bat. So it's just been fun. She stands up and then realizes she's standing and down she goes. It's fun.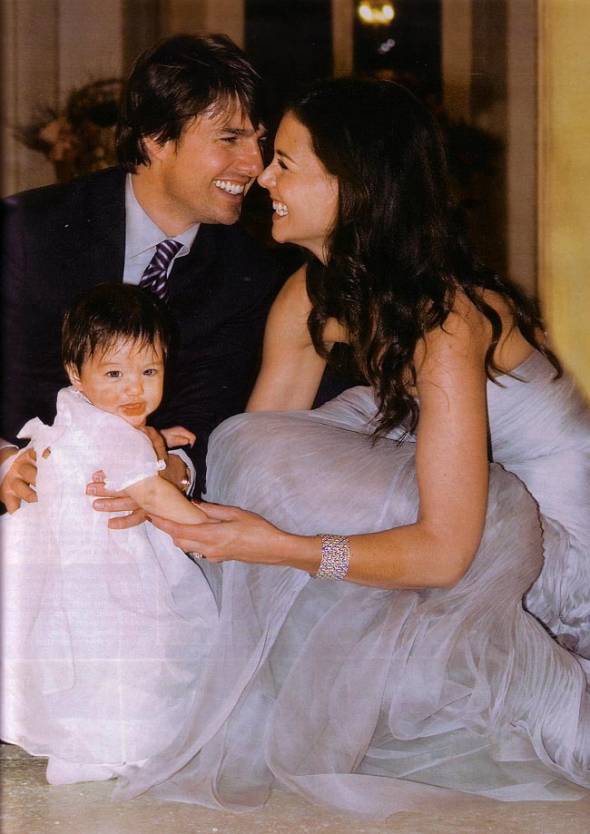 Tom Cruise and Katie Holmes became parents together when they welcomed daughter, Suri Cruise, in April last year. Tom was already a father to Isabella, 14, and Connor, 12, so it came as no surprise to Katie that he was fabulous with Suri:
It came as no shock that when we had Suri he was amazing with the baby.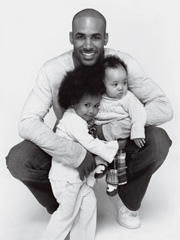 Actor Boris Kodjoe is dad to Sophie Tee-Naaki, 2, and Nicolas Neruda, 7 months, and says that life has changed so much since becoming a father with wife, Nicole, two years ago;
Having kids gives you wings and makes you feel like a superhero. Fatherhood has taught me unconditional love, again and again, and a depth of emotion that I've never experienced. Sometimes I wonder, 'What was I doing before?'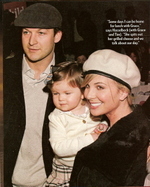 The View's Elisabeth Hasselbeck highly regards her husband when it comes to fatherhood. Tim Hasselbeck seems to have have exceeded Elisabeth's expectations when it comes to parenting, Grace, 2:
I have a high expectation of what a father should be, and Tim has more than delivered…he really takes part in everything.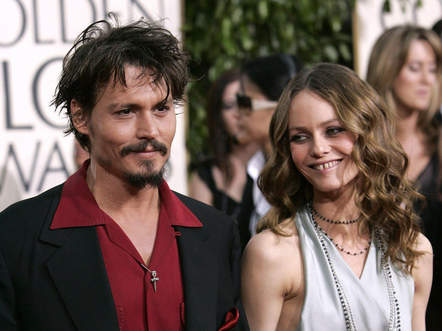 Johnny Depp, is father to Lily-Rose Melody, 7 1/2, and Jack, 5, with girlfriend, Vanessa Paradis. He has previously expressed how the birth of Lily-Rose is what reinvented him:
[Having Lily-Rose] was not only the greatest thing that's ever happened — It's the only thing that's ever happened to me. I helped give our daughter life and I feel she gave me life. Suddenly, you meet your reason to live, meet the future. It was like my birth in a way. I was born that day.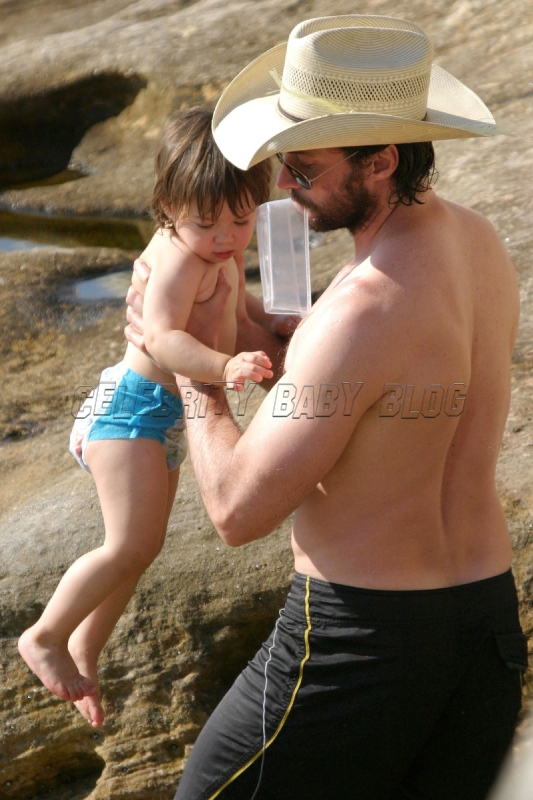 Hugh Jackman and wife, Deborra-Lee Furness chose to adopt their children, Oscar, 7, and Ava, 23 months. He spoke of their racial differences and people's prejudices in relation to adoption:
Oscar is a bit of everything – African-American, Caucasian, Hawaiian and Cherokee. We specifically requested a bi-racial child because there was more of a need. People will wait 18 months to adopt a little blonde girl; meanwhile, bi-racial children are turned away. The same was true for Ava, she's half Mexican, half German.