Jeff Gordon: Helicopters on standby as baby's due date nears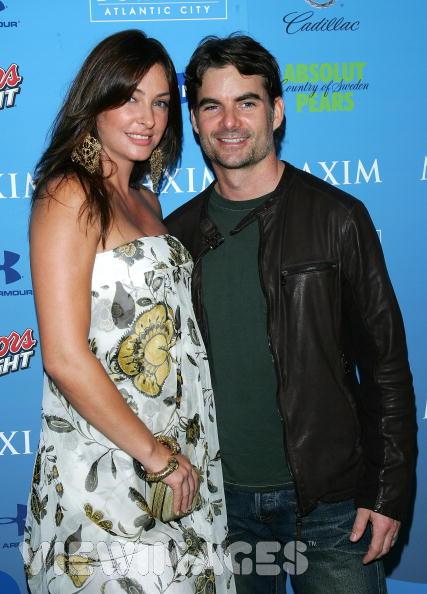 As his 9-months-pregnant wife Ingrid prepares herself for labor and delivery in North Carolina, NASCAR driver Jeff Gordon is preparing himself to race next weekend in northern California — and the very real possibility that he'll be making a cross-country dash in order to attend the birth of his daughter.
I don't want to miss out on an opportunity for a win, but the most important time is the birth of your child. I'm not going to miss that. We're prepared for every contingency. Helicopters, you name it. This child is costing me a lot of money before she's even born. And it won't stop there.
Friend and racing enthusiast Patrick Dempsey, himself father to Tallula, 5 1/2, and 4-month-old twins Darby and Sullivan, says that Jeff — who jokes that he can change a diaper in 7.3 seconds — is in for the ride of his life.
Children will change his life profoundly. I think he's probably in the best place he's ever been, not only just in his career but personal as well and his interests outside of racing.
The child will be the first for Jeff and Ingrid, who were married last year.
Source: Marin Independent Journal