Sponsor: The Silly Wagon taking pre-orders for Fall 2007 Oilily Collection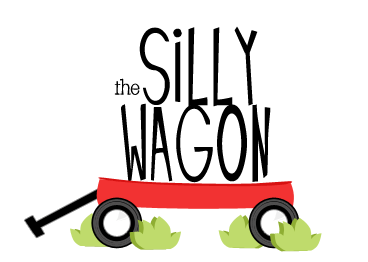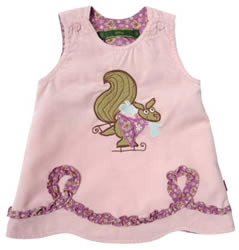 The Silly Wagon has the new Fall 2007 Collection by Oilily. The Fawn and Squirrel are running the show over in the Forest, in the land of Oilily! The creative minds of the designers have done it again, with a winter wonderland of fun characters. A favorite of the rich and famous, Oilily, an original since 1963. Oilily defines the Euro attitude that has been embraced by those in the know, who want to define themselves not by what people tell them they should be, but by who they want to be – even if they want to be someone different everyday!!
Only just recently even offered online, The Silly Wagon has a large collection of Oilily and is adding more daily. They are accepting preorders only, at this time, and since Oilily always sells out, you ought to get yours FAST.
Here are some of our favorite pieces:
B Treesy Jacket (will be Anya's winter jacket!)
Carwin Sweatshirt
Kopox T-Shirt and Div Pants
Shina Dress
Smak Dress (pictured above)
Exclusively for Celebrity Baby Blog Readers: The Silly Wagonis offering an exclusive opportunity to CBB readers, a 10% discount onyour entire order and free shipping over $200, Domestic andInternational. Just type in CBB10 at the checkout for your exclusive discount.