Patrick Dempsey's luxe Father's Day gifts
Good looking, and oft stubble chinned dad Patrick Dempsey is going to be extra smooth this father's day. Patrick will be receiving the Peter Thomas Roth Ideal Shave Kit ($100) for the modern man from Bon-Luxe. The simple care kit is a perfect solution for Dads who travel, and hit the gym and don't like to fuss too much.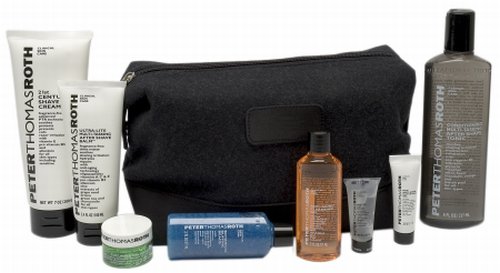 Eight of Peter Thomas Roth's signature face and shave products are nested in a compact and sleek charcoal colored wool case. This New York based, prestigious clinical skin care company has been known to use the most effective and potent ingredients to produce a wide range of formulations to cater to all skin types.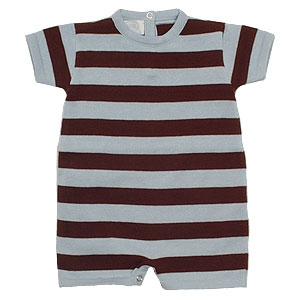 Patrick is also receiving some other goodies, purchased at Bon-Luxe, to share with his handsome new twin sons Darby Galen Dempsey and Sullivan Patrick Dempsey, 4 months. The boys will surely look dapper in their Ce Ce Co blue & brown striped rompers ($74) and matching hats ($20).
Check out all of Bon-Luxe's posh father's day gift ideas, including beach towels from Fendi ($188 each) and Kopi-Luwak coffee ($298/lb), which is known by connoisseurs as the finest and most expensive cup of Joe in the world. Because even an average Joe can appreciate a good cup of joe!