Natasha Richardson hopes her boys can avoid pitfalls of fame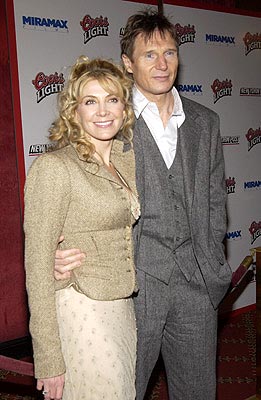 Growing up the daughter of Vanessa Redgrave, with whom she co-stars in the new movie Evening, actress Natasha Richardson knows a thing or two about the pressure of being a celebrity baby. So she doesn't hesitate in answering the question of whether she'd like her two sons with actor Liam Neeson — Michael, turning 12-years-old next week, and Daniel, 10 — to follow in her footsteps and pursue careers in acting.
No, just the opposite. The desire to act has to be very deep rooted, like a vocation. That's what keeps you going. And my children are boys and then they'd have to be compared to Liam. I went through that and its horrible.
Liam and Natasha have been married since 1994.
Source: Bend Weekly