The Hot Dads Goody Bag
What makes a dad hot? Is it their ability to look sexy with a sleepless night's worth of stubble? Is it their ability to laugh and joke about a truly challenging diaper change? The way he croons a lullaby? Or just how they always make time in their busy schedules for their kids?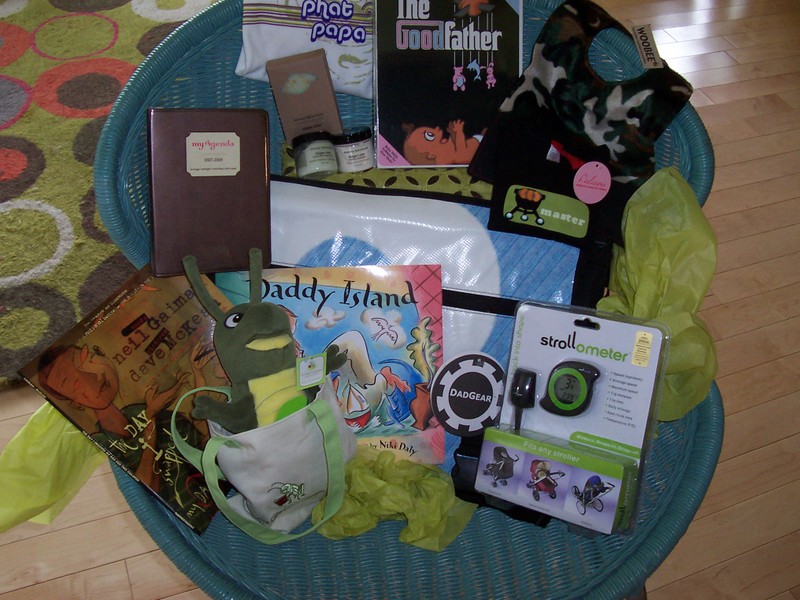 Ten hot dads have been honored by The Daily Stroll and 32Flavors this Father's Day with goodies that any father would envy. The dads selected include: Patrick Dempsey, Jon Stewart, Heath Ledger, Jack Black, Brad Pitt, Adam Sandler, Tobey Maguire, Tiger Woods, Seal, and Liev Schreiber.
These oft-admired and proud pops will enjoy treats including Billboard diaper bags from Dadgear($105), The Gingerlime Travel Kit for men from Bidwell Botanicals ($18), a barbecue applique baby tee from b.delicious ($24), camo print bibs from Woobee ($18), Phat Papa tees from Preggers and Proud ($26.50), MyAgenda for everyone in Espresso from Momagenda ($35), Dr MOZ's Goodfather CDROM ($29.95), an embroidered tote with Daddy themed books to read aloud from The Gifted Grasshopper and the world's first stroller speedometer/odometer from Strollometer.
Check out the good for your own hot dad, and tell us what you think makes a dad "hot"!