Brooke Shields drops Grier off at day care center before hike
Brooke Shields dropped younger daughter, Grier Hammond, 14 months this week, off at a day care center in LA, before heading out on a hike with her trainer. Brooke and her husband, Chris Henchy, also have an older daughter, Rowan Francis, 4.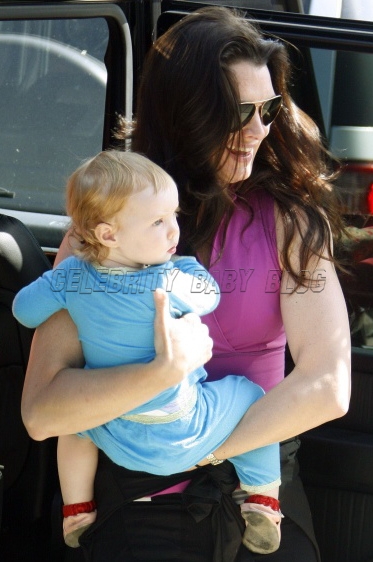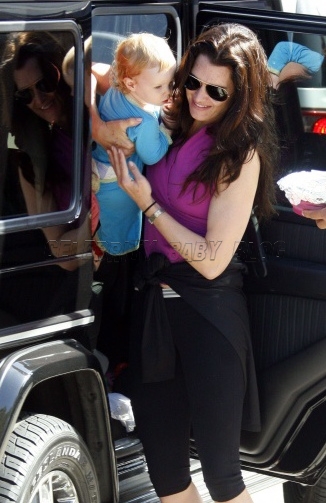 Photos by Flynet Online.

Grier wears Robeez Cherries in pastel pink ($26)