Celebrating Celebrity Baby Birthdays – Coco Riley Arquette
Name: Coco Riley Arquette
Birthdays: 13th June, 2004
Famous for: Being the much awaited first child of actor couple Courteney Cox-Arquette and David Arquette. The couple went through IVF and several miscarriages before announcing their pregnancy with Coco, when Courteney was almost 5 months along.
Name meaning: Courteney wanted to call her Courteney, after her (obviously) and her mother. However, David's Jewish religion prefers children not to be named after living relatives, and instead they compromised apparently going with Coco due to the combination of the "co" from "Courteney Cox." Riley is a name the couple liked.
Famous relatives: David is the youngest of five sibling actors; Richmond, Alexis, Rosanna and Patricia. Also, Jennifer Aniston is her godmother.
Pictures:
Click below for her birth story, what David had to say, quotes from Courteney, and many more photos!
Birth story: Coco was born a week early after a night of labor. She weighed in at 8 lbs, 6 oz.
What they said:
David: [Laughs]
You know how when they deliver a baby they hand it rightto the mother? Well, the first thing out of my wife's mouthwas "They're all there! All her fingers and toes!
Nursing:
Breastfeeding is undoubtedly the best thing you can do for your baby. It took a lot of persevering through the early weeks because my daughter didn't latch on properly and it really hurt; but I'm happy I stayed with it because not only do I have a special bond with my child, but it's easy now and is also extremely healthy.
David on fatherhood:
There are so many things I wish I could put into words on how much I love my daughter. Just to be able to say 'my daughter'is enough to make me break down. I look at her, and she just has noidea how much of a miracle she is. I live for the nights when she wakesup, and Courteney will bring her into our bedroom, and she'll lay herdown between us…I mean, there's nothing…there isn't anywhere I wouldrather be then with my wife who I love more than the stars, with thechild we've made together sleeping between us.
Courteney talked of Coco's love for Ellery Harper, the son of Ben Harper and Laura Dern, last year;
Elleryis four and Coco and Ellery see each other and they kiss… They loveeach other, they hold each other, they hold hands. We were awaytogether and Coco was sitting back and Ellery looked at her and goes,'Coco, you look like a real woman.' I'm not kidding.
Courteney on wanting lots of kids and the difficult parts of parenting;
Iused to want to have eight kids. It was such a fantasy when I wasyounger because my mother, who was an only child, had four kids. Now,looking back, I don't understand how she did it. I think the baby part– like, waking up early — is hard. Really hard.
On PPD. – – read more here about Courteney and David's, as well as other couple's struggles with infertility.
DoI believe in post-natal depression? Yes. Did I have the worst case ofit? No. Women have hormones. It's not easy and as we get older, itgets harder. But there's ways to deal with it and stay in balance. Idon't believe there's anything wrong with therapy. Post-nataldepression can be devastating. Luckily, I was able to get through it.
Gear and Fashion: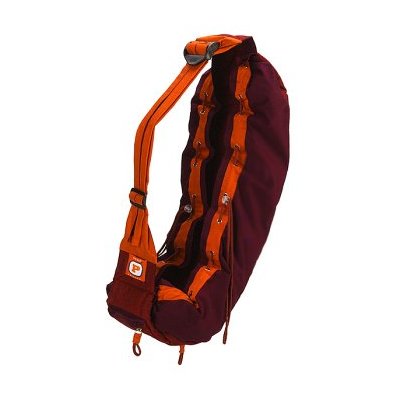 JJ Cole Premaxx sling ($49).