Geri Halliwell helps Bluebell take some steps
Geri Halliwell, 34, holds Bluebell Madonna's hands while she takes some assisted steps. Bluebell will be 13 months this week.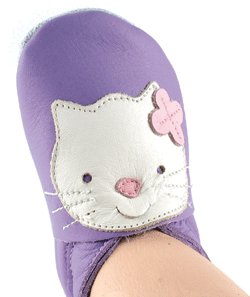 Bluebell wears Bobux lilac cat baby shoes
($26). Bobux shoes are a bit different than other soft-soled baby shoes as the design faces in to the child, not out to the world.
Click below for an additional pic.