Ben and Violet Affleck play at the park
Actor Ben Affleck, 34, plays with daughter Violet Anne, 18 months, at the park on Thursday. Check out those dimples! x17 online has more images.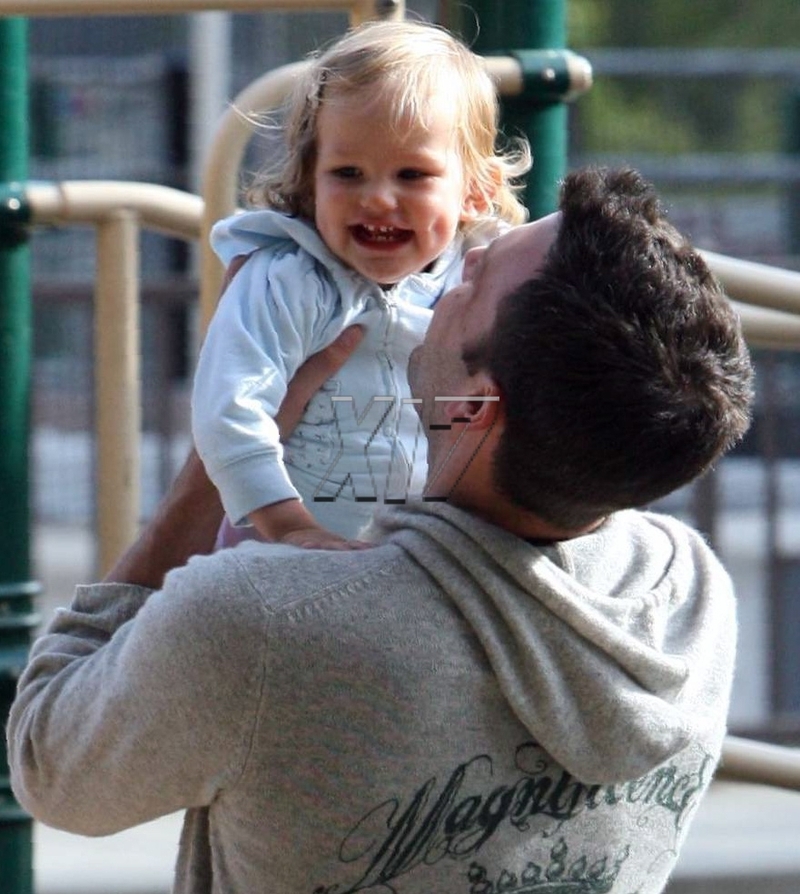 Photo by x17; exclusively for use on The Celebrity Baby Blog, Inc.
Violet wears Robeez booties in lavender ($37).
Click below for a photo of Jennifer Garner as a child — Violet looks exactly like her!
Thanks to Cherryjam for the pic!