Actress Julia Roberts, 39, who's just a couple weeks away from giving birth to her third child, was spotted at a party on Friday. With her was husband Danny Moder and twins Hazel Patricia and Finn Walter, 2 1/2 (see photos at x17 online).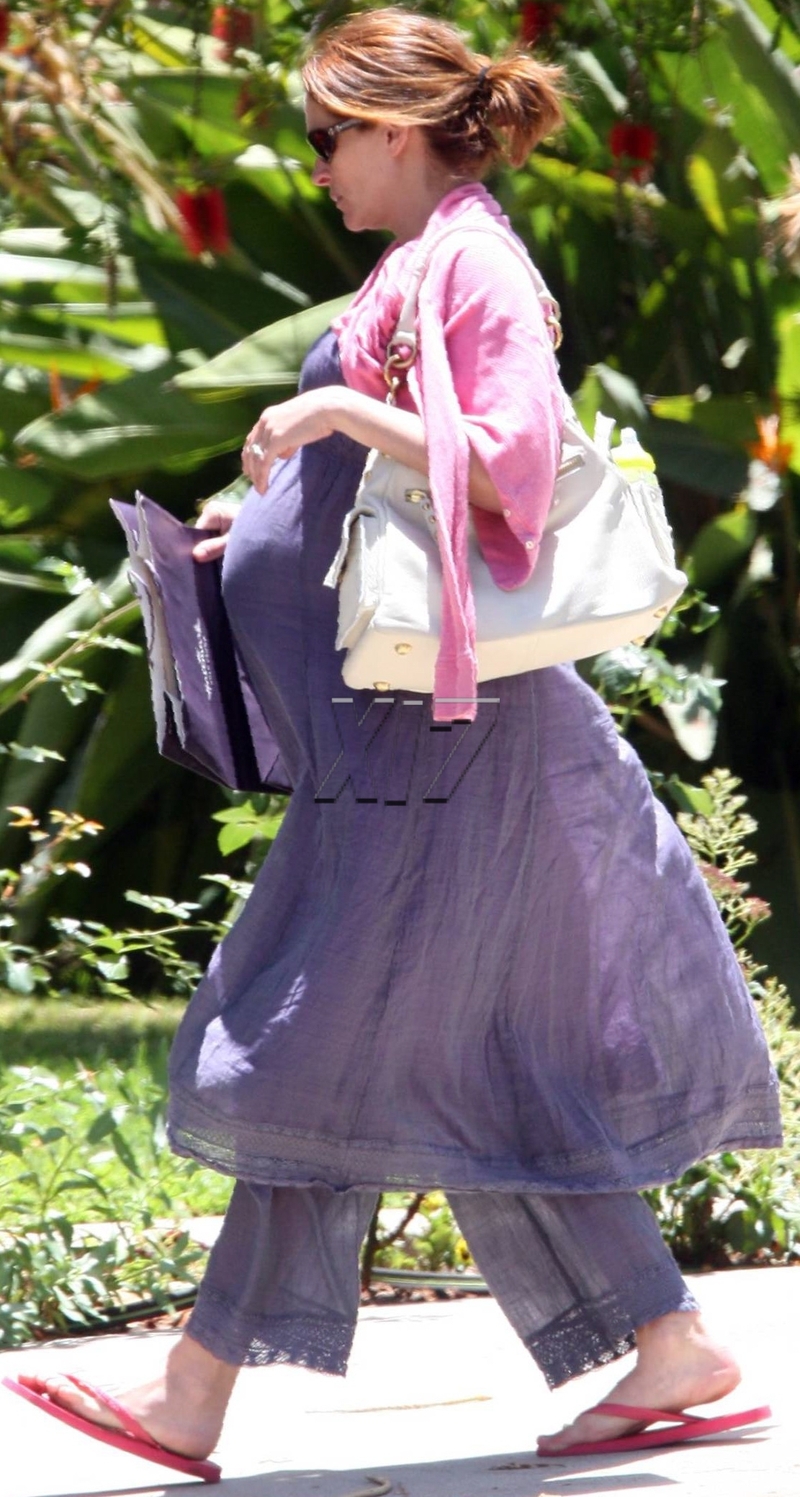 Photo by x17; specifically for use on The Celebrity Baby Blog, Inc.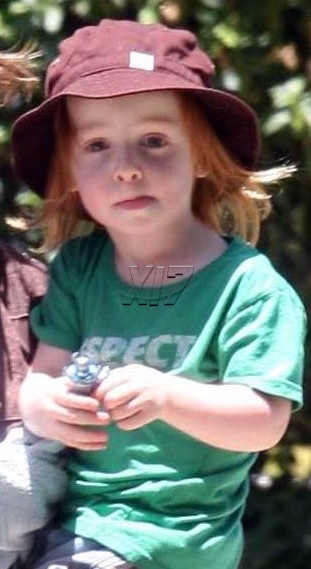 Finn wears a "Respect Your Mother [Earth]" tee ($22.50).