Duggar family featured in People Magazine
The Duggar family, who became well known after a series of documentary television shows on TLC and Discovery Health, are featured in People this week — giving a glimpse into their lives, for those that have not seen the TV programs. Jim Bob and Michelle expect their 17th child, Jennifer Danielle, on July 27th.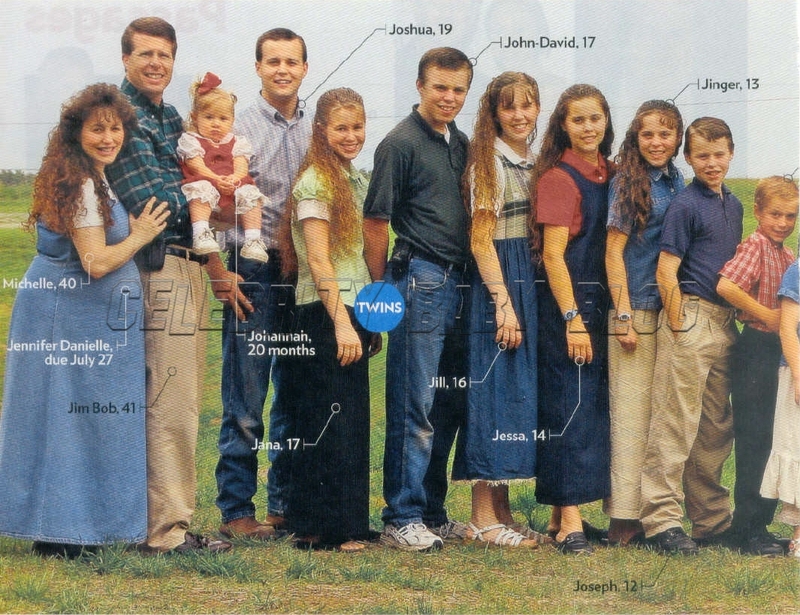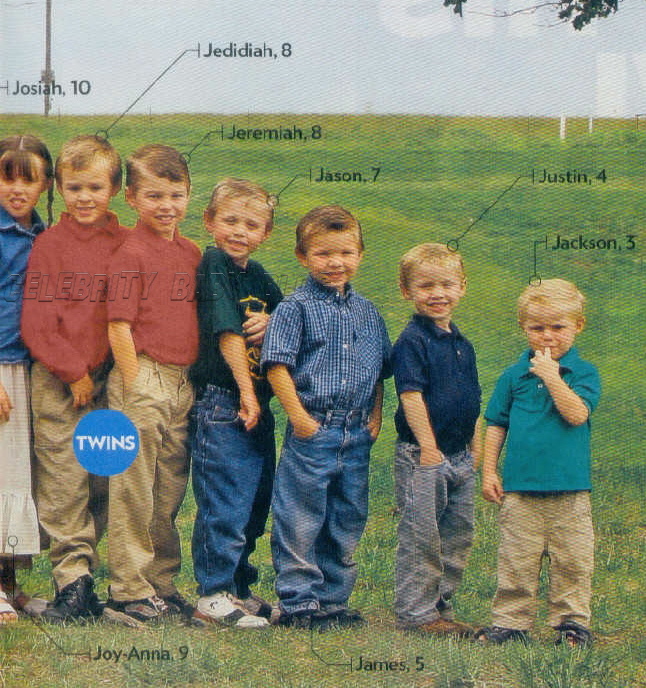 Thanks to CBB reader Megan for the scans.

Click the extended post for more, including a numbers rundown –Michelle has spent 133 months pregnant, and has had 13 natural birthsand 2 c-sections.