Sofia Coppola feeds daughter Romy at NYC park
Director Sofia Coppola, 35, feeds her daughter Romy, 6 months, in a NYC park on Wednesday.
Photo by INF.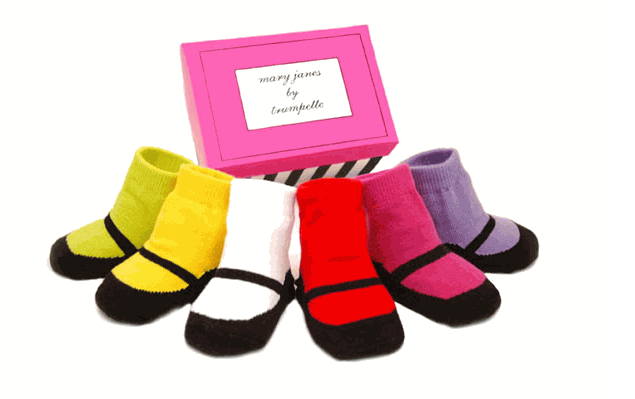 Romy's socks are Trumpette's Mary Jane Brights ($24 for 6 pairs), and she drinks from an Avent bottle.
Thanks to CBB reader Mary Beth.