Brad Pitt and Angelina Jolie's reps deny another adoption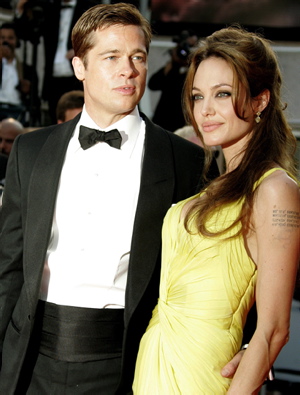 Representatives for Angelina Jolie and Brad Pitt have denied a widely-circulating rumor from The Sun, which reports that they have been paying regular visits to a Catholic orphanage in Prague and plan to adopt a child from there. The report had said that Angelina had chosen a boy, with Brad flying in from Canada to meet the child and orphanage officials over the weekend.A source close to The Sun said:
Her maternal instincts are in overdrive and she felt a bond with the kid straight away. She called Brad and said she had found a child who would fit in perfectly with the other kids. If everything goes smoothly, Angelina will have an Eastern European son to add to her brood.
The Sun is reporting that Angelina and Brad have flown back to the United States while Czech authorities complete the adoption paperwork. Again, reps deny that this is true.
Source: AOL
Thanks to CBB readers Mary Beth, Aline and Bella.