Chandra Wilson's family photo
Grey's Anatomy star Chandra Wilson poses with her children, Serena, 13,Joy, 8, and Michael, 19 months, after shooting a Folgers GourmetSelections ad on May 31 in Pasadena, Calif. In the bottom left corneris her longtime partner and father of her children, whom Chandrarevealed to OK! is actually her husband. The actress declines to namehim for privacy's sake.
There's something to be said about keeping your family close so that you guys (the tabloids) don't tear them apart!
When she's at home with her clan, they can often be found relaxing with a tub of ice cream.
Downtime is sitting on the couch, eating a lot of ice cream. We do that a lot.
Since the ABC drama premiered two years ago, Chandra has shot to fame, an experience she and her kids are still getting used to.
It's been an interesting ride for them because they saw me gofrom pounding the pavement doing auditions to this level. I keepsaying, in a few minutes, we'll be back in New York pounding thepavement. I don't know if I'll ever get rid of that feeling.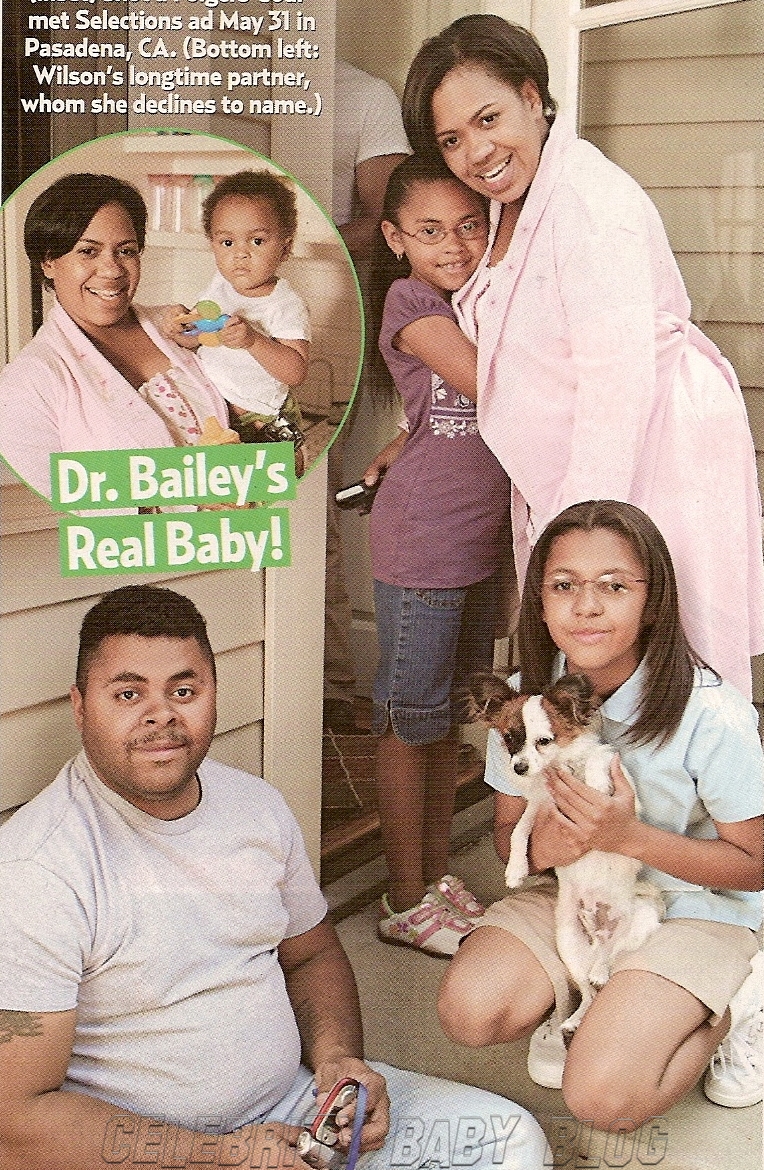 Sources: US Weekly, June 18 issue, pg 32 and OK!, June 18 issue, pg 40-41