Brit stars Katie 'Jordan' Price and Peter Andre are expecting a girl
Although known for her preference to be surprised in the delivery room, Katie 'Jordan' Price has found out the sex of her third child at the last minute — and it's her much-hoped-for girl.
Due in just 4 weeks, Katie made the decision to find out the sex after her husband Peter Andre's bout with meningitis recently. Peter had been abiding by Katie's wishes not to find out (with their son Junior, 23 months, Peter found out the sex and then had to keep it from Katie!), so Katie decided that revealing the sex would be an excellent get-well present.
It's a girl. It's been such a shit year [with Peter's sickness and Harvey's accidents] and Pete's been wanting toknow the sex the whole way through so I thought, 'You know what, let'sfind out.'
After wanting a girl for so many years, Katie can't quite believe it, and says she'll need it proven to her.
I feel it's too good to be true….For me the best bit is still to come…When she's born, I'll be like, 'Show me her bits.' Because that will prove it to me. At the moment I'm only used to willies!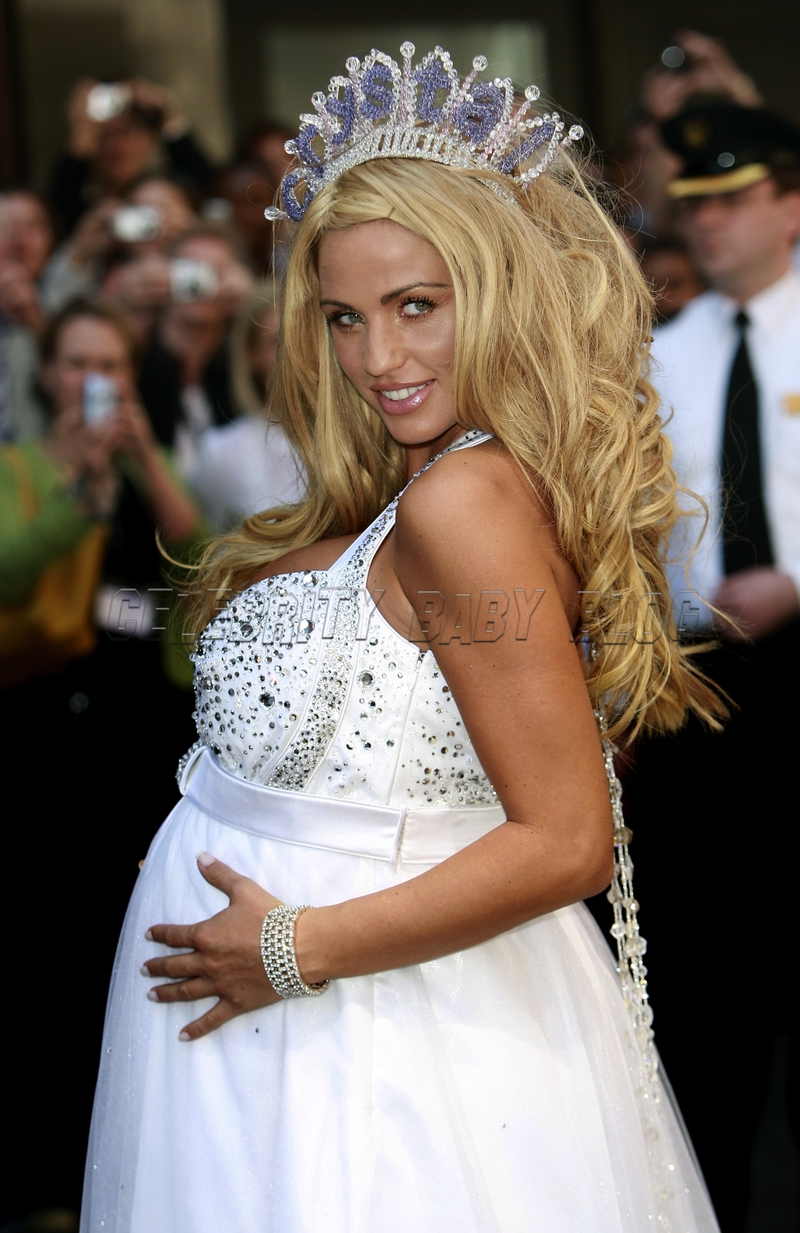 Click below to see what she'd like to name the baby, and her plans for the next few weeks.
As for plans for the next few weeks, Katie says,
I'm really looking forward to going out andbuying all pink stuff and making her room all pink and girlie. I'm very excited. I've got my three boys and a little princess.
The baby is due to arrive the first week of July. Contrary to popular reports, Katie denies that she is planning to call the child Crystal.
Source: Yahoo UK and MJ Kim for Getty Images.
Thanks to CBB reader Kitty.