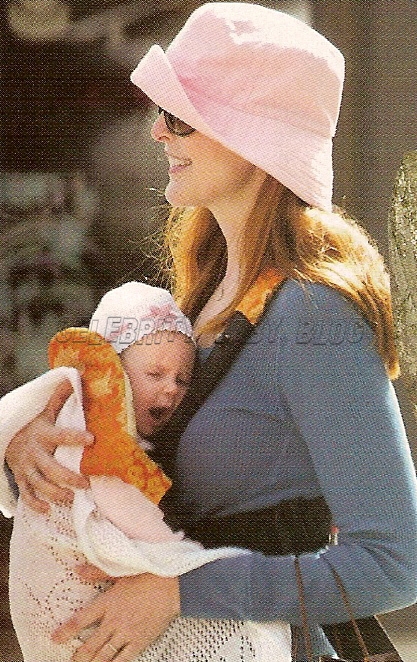 Actress Marcia Cross, 45, who welcomed fraternal twins Eden and Savannah 3 1/2 months ago, has been pleasantly surprised about the length of time it's taken to lose her baby weight. The Desperate Housewives star, who previously said, 'I didn't just feel large, I was large [during my pregnancy]' — she reached 190 lbs — tells People,
I'm still working on it, but it's happening a lot faster than Iexpected. [I've been] working out at home with exercise DVD's and at [L.A.gym] Burn 60. I think it's the end of those last few pounds, I hope. It probably won't happen until I stop breastfeeding!
For now, Marcia is enjoying the fact that the girls are getting larger and she and Tom have the opportunity to take them out and about more. She says,
I'm so happy.Sometimes very tired, but mostly just a happy mother. Ilike to get [the girls] out and show them the world. Say hi to the flowers. [Tom's] there every minute, and he's as madly in love withthem as I am. I don't know what I would do if I had one of thosehusbands who was just not interested.
One pressing issue that's still up in the air for Marcia and Tom is an upcoming event on July 7th — co-star Eva Longoria's Paris wedding. However, Marcia's not sure she's ready for a trans-Atlantic trip with the girls yet, so she and Tom are starting small.
We're going to go on a trial trip this weekend and see how itgoes. We have no idea what it's going to be like traveling,so we'll have to figure it out.
Source: People