Sheryl Crow gushes more about Wyatt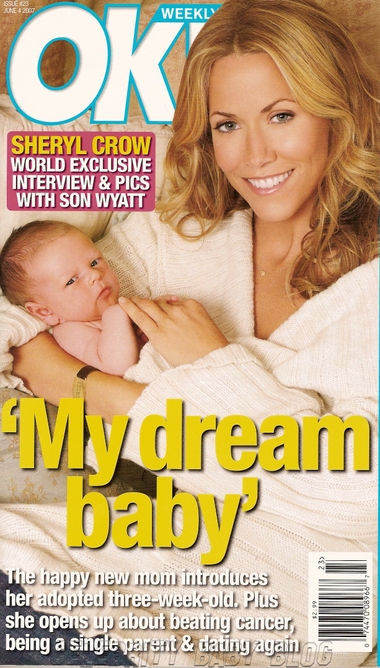 Sheryl Crow briefly spoke to US Weekly about her new life as a mom to Wyatt Steven, 3 1/2 weeks. The singer, who again mentions waking up next to Wyatt in disbelief that he's actually snoozing next to her, admits to feeling some fatigue, but nothing can bring her down from her new high.
I've had some late nights with the baby, but I'm feeling great! It's more wonderful than I would've even imagined. It certainly brings direction and focus to life.
Wyatt is already a giving son, having gotten his mom quite the Mother's Day present.
It was fantastic – Wyatt bought me a new car! I'm kidding. He was my present.
Source: US Weekly, June 4 issue, pg. 120