Nancy O'Dell accidentally reveals daughter's name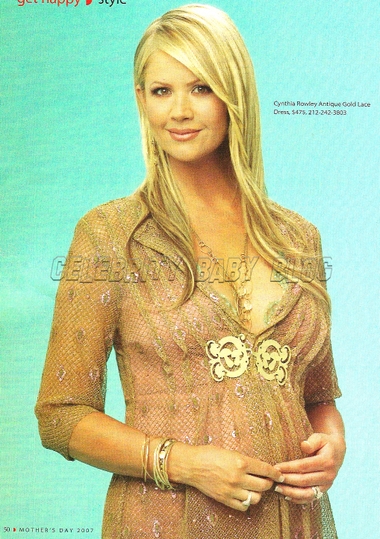 While giving a tour of her nursery on tonight's edition of Access Hollywood, host Nancy O'Dell announced — albeit by accident — that her baby girl, due in June, will be named Ashby Grace. The slip-up occurred as Nancy showed viewers the slumber bear which is affixed to Ashby's crib.
It makes womb sounds, so that Ashby will still think … Oops! I just said her name! Shall I go ahead and reveal it?
Nancy chose the name in tribute to her grandfather, who was also named Ashby. The name is dual-gender — meaning strength, like the ash tree — and comes complete with certain alphabetical perks, Nancy noted.
We figure that with an 'A' name, she will have a chance to be first in line for some things. At least where they don't go alphabetically by last name.
The name 'Grace' runs in husband Keith Zubchevich's family "and we both said from when we first met each other that if we had a little girl we would want Grace as part of her name," Nancy said.
Source: Access Hollywood — watch the video at the link.
Thanks to CBB reader Susan.