Denise Richards wants "a house full of girls"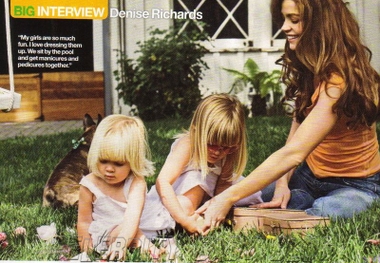 Denise Richards isn't done having kids. The newly single actress says she hopes to have more children, preferably little sisters for Sam, 3, and Lola, 23 months.
I want more. I would love a house full of girls, if possible.
Denise spent Mother's Day with her own mother, Joni, who's battling renal cell cancer, a rare form of kidney cancer, and she is cherishing all the time she has with her family.
Spending time with my mom is the best gift I could ever get for Mother's Day. I love my kids, and I love the time I have with my mom and dad. Life is too short to worry about anything else.
Source: In Touch, May 28 issue, pg. 55