Lauren Holly and son George at Pirates premiere
Actress Lauren Holly, 43, poses with her son George, 4, at the premiere of Pirate of the Caribbean: At World's End last evening. You can read about Lauren's adoption of her three sons (the last two are biological siblings as well) by reading an article from March '06 here.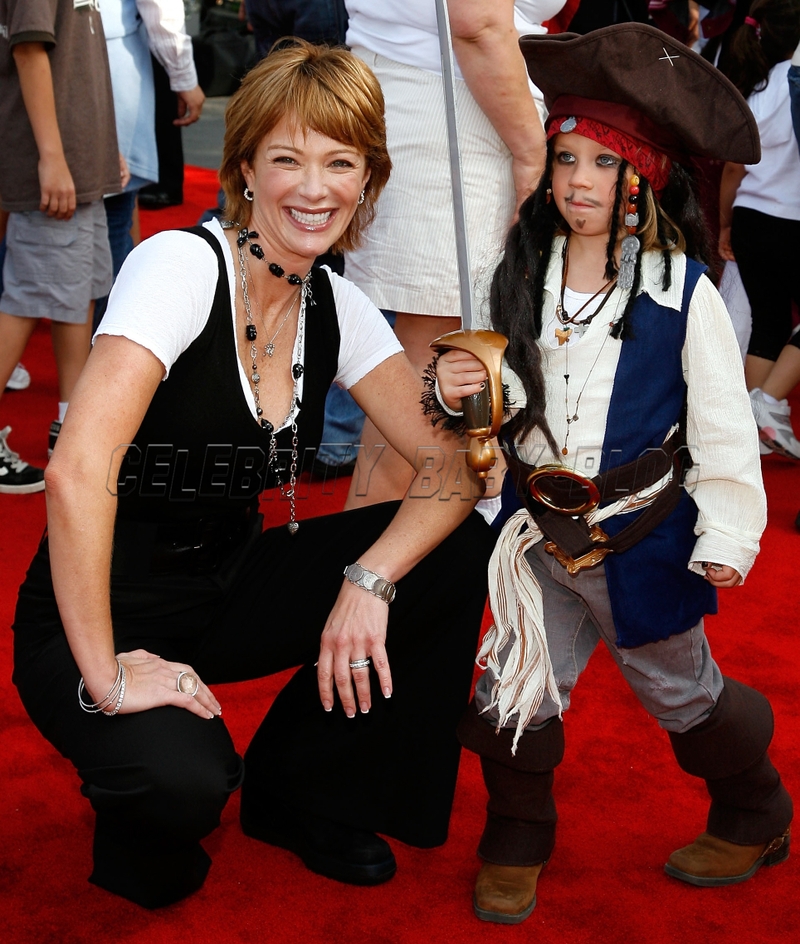 Photo by Vince Bucci for Getty Images.