Teri Hatcher: Dental assistant for a day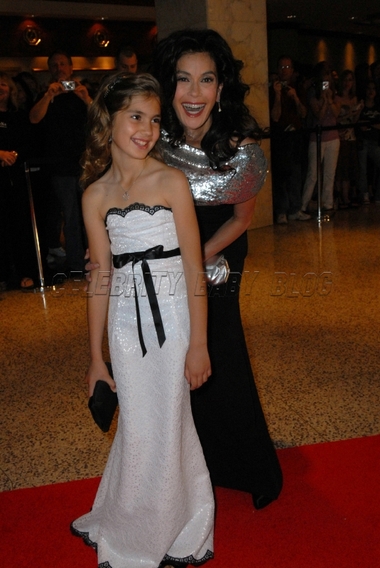 Before they got glammed up for the White House Correspondents dinneron April 21, Teri Hatcher and her daughter Emerson Rose, 9, wereholed up at the dentist's office all morning, the actress tells David Letterman on The Late Show Friday night. Emerson had been nursinga toothache the day prior, which turned out to be an abscess, andTeri's best friend's husband, a dentist, opened his office Saturdaymorning to work on her tooth. Because it was just the three of them,Teri, who loathes trips to the dentist, had to step up to the plate andbe a dental assistant.
He sees it is an abscess and he has to do surgery so I'mtrying to, you know – I'm swirly, I hate it, I'm squeamish, I'm goingto throw up – and then I'm trying to pull it together and go, 'This isnot going to be a big deal for Emerson.' So he does the novacaine andhe gives her a little of the gas. She's perfectly fine cause she'sgoing, 'I love the dentist. I wanna come here every day!' And then ofcourse, I'm thinking, 'Can I just take a tank of that home cause thatis really what I need.' So I'm adjusting the light and then he says,'Scalpel,' and then I hear him say, 'I need suction.' So there I am with the little vacuum thing sucking out the blood and whatever. It washorrible!
Despite all her nerves, there was a happy ending.
They did save the tooth.