Third Annual Celebrity Baby Blog Reader Survey/Giveaway: focus on prizes from Jenerations Baby, Lauren Kiyomi, and I'm Still Me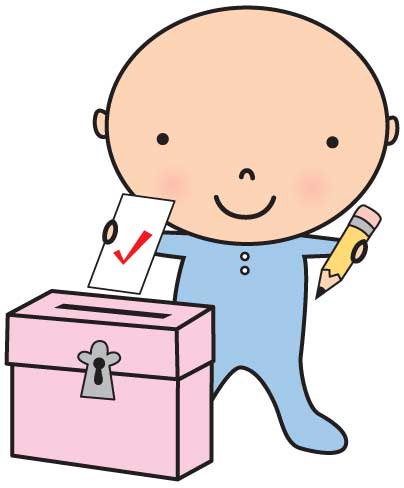 Please take 10 minutes out of your day to answer our Third Annual Reader Survey/Giveaway. In return, you can win one of over 90 prizes that some of our favorite companies have graciously donated.
Here are a few of the prizes you can win…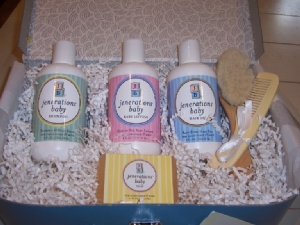 Jenerations Baby is giving away a Blue or Pink Valise(a $74 value). Natural & organic hair & body care productsfor babies & children our Shampoo/Bodywash, our light & creamyLotion, the fantastick & fun hair gel, our extra gentle bar soap,and a handcrafted brush & comb set. Plus, kids of all ages adorethe beautiful "valise" carrying case, great for keepsakes.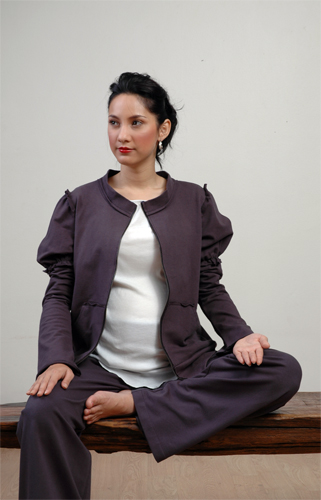 Lauren Kiyomi is giving away French Terry Loungewear (Doll Sleeve Jacket & Pants)(a $164 value). Comfy clothes never felt or looked so good! LaurenKiyomi's Doll Sleeve Jacket and Pants are made from super-soft,machine-washable french terry. The jacket features faux doll sleevesover bell sleeves and a Kangaroo pocket. The pants have a roll-panelwaist band with raw edge seams and a heart cut-out faux pocket.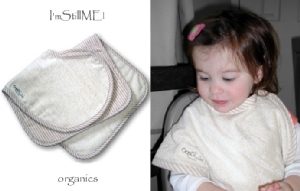 I'm Still Me is giving away a 3 Piece Organic Cotton Gift Set: including OOPC burp cloth/bib, travel size Changing Pad, and Quilted Changing Table Pad(a $102 value). The new Organic Collection from I'mStillME! couldn'tbe more natural, luxurious or functional. All three pieces are superabsorbent and softe organic terry cloth designed to be the ultimatenatural solution in baby care.
Click here to launch the Survey.
Click here for the complete list of prizes and terms and conditions.
If you want to be entered to win a prize, make sure you complete the survey AND include your email address.