Vanessa Trump was a "trooper" right before birth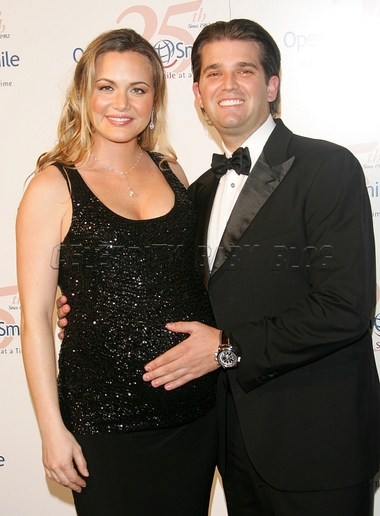 Donald Trump, Jr. and his wife Vanessa were captured at the Operation Smile 25th Anniversary Benefit Gala on Friday and it turns out that was where her water broke before giving birth Saturday to daughter Kai Madison. According to Vanessa's friend,
Her water broke while we were at a gala for Operation Smile's 25th Anniversary and she was rushed to the hospital! She was a trooper at the event, but you could tell she wasn't feeling well.
Her friend also thinks Vanessa was fudging her due date of June 1 to throw off the press.
She was telling everyone she wasn't due until June, but I think she wasdue a little earlier than that and wanted to keep it a secret.
Source: OK!