Access Hollywood's Nancy O'Dell in Pregnancy Magazine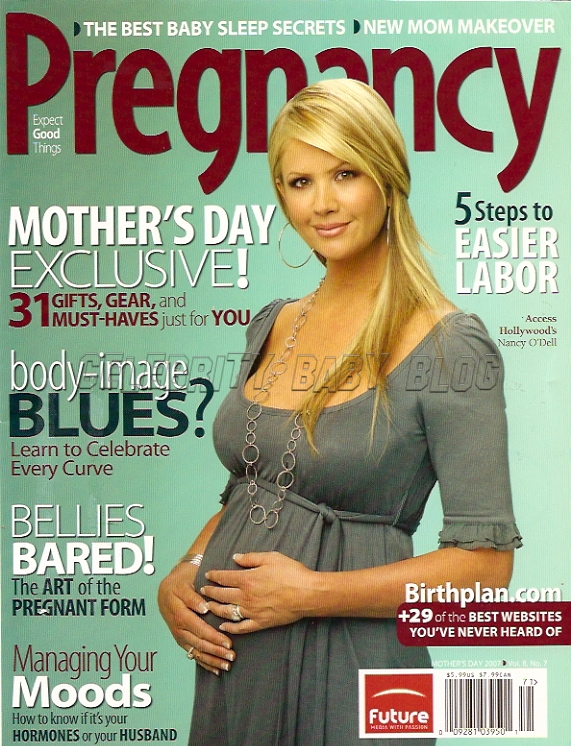 Access Hollywood host Nancy O'Dell, 41, who is expecting a baby girl with husband Keith Zubchevich in June, is the cover model for the Mother's Day issue of Pregnancy. In a six-page spread in the magazine, Nancy models summer pregnancy looks and chats about her pregnancy and daughter-to-be. The new baby will join big brothers Tyler, 11, and Carson, 7, from her husband's previous marriage. Access Hollywood will air behind the scenes footage of Nancy's cover shoot this week.
On cravings: I was craving baked beans at the beginning, big time. All of a sudden, if I didn't have some baked beans, I was going to go crazy. So we went to the store and bought 15 cans, and the craving lasted one day. So now I have 14 cans in my pantry. Also, I was craving animal crackers one time, but they had to be the kind in the circus box.
Surprises about being pregnant: The chivalry that's out there for pregnant women — everybody's just so incredibly nice. They're just willing to help you carry anything. They open up all the doors. The other thing that has surprised me is how many times you have to go up in your bra size. I used to complain that I wanted a little more and a little more. Now I'm like, 'OK, they can stop now. They don't need to grow any more.'
Finding out the sex: We're the kind of people, if somebody gives a gift, we've got to open it right then. We just really wanted to know. We have two boys, so we kind of wanted to be able to tell them, so they could prepare a little bit too.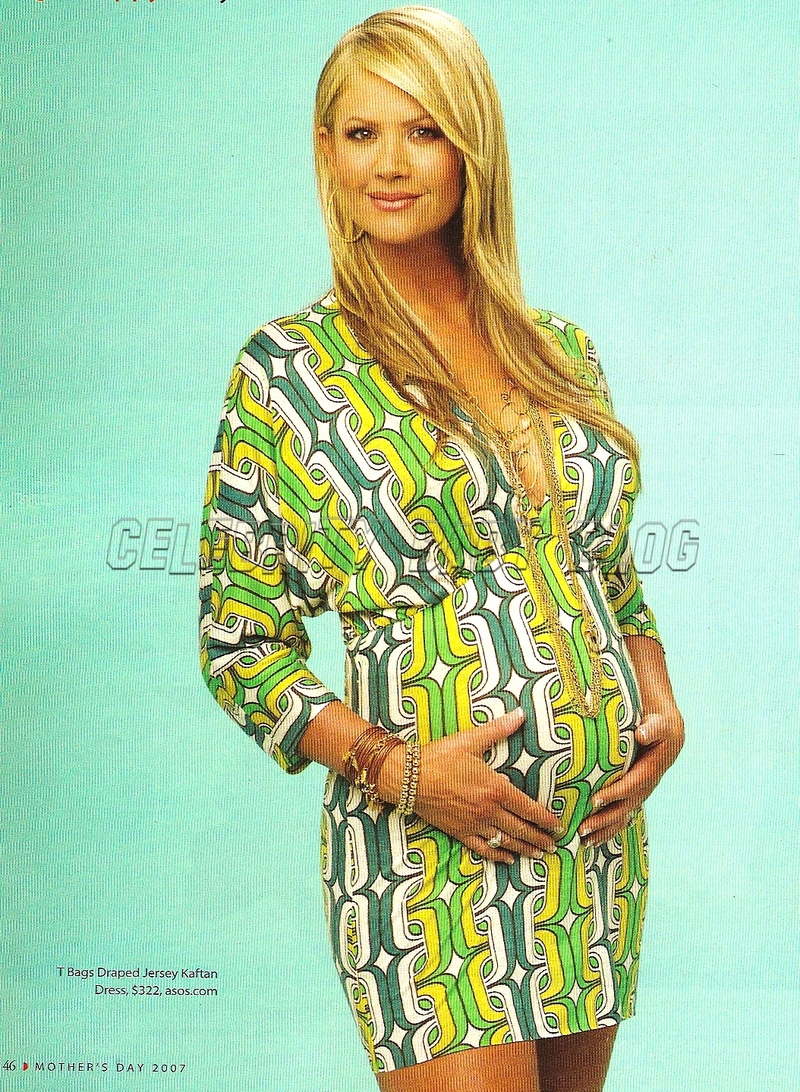 Click below for many more interview highlights and photos — including Nancy's husband telling her he'll let her know how to give birth!

Preparations for baby:I'm trying to read the books, and I have my friends telling me, 'Oh this book is great, and that one is great,' and other friends saying, 'Don't read any books — it will come instinctively.' I have baby classes lined up, because it'll be my first time giving birth. My husband says, 'I know what to do, I'll tell you what to do.' But I want to know for myself too, I don't want to learn on the fly.
Fears about motherhood: I have such a close and great relationship with my mom that sometimes it scares me. I think, 'How can I possibly live up to this?' Also, I feel like I don't know all the little things. I have nephews and I've changed diapers a lot, but I feel like I don't even know how to change a diaper right now.
Feelings during pregnancy: I have felt so good throughout the pregnancy; I've had a ton of energy. In the first trimester, I had moments where I would think of certain foods and think, 'If that comes near me, I'm going to get sick.' But I never ever physically got sick. I try and make sure that I get eight hours of sleep a night.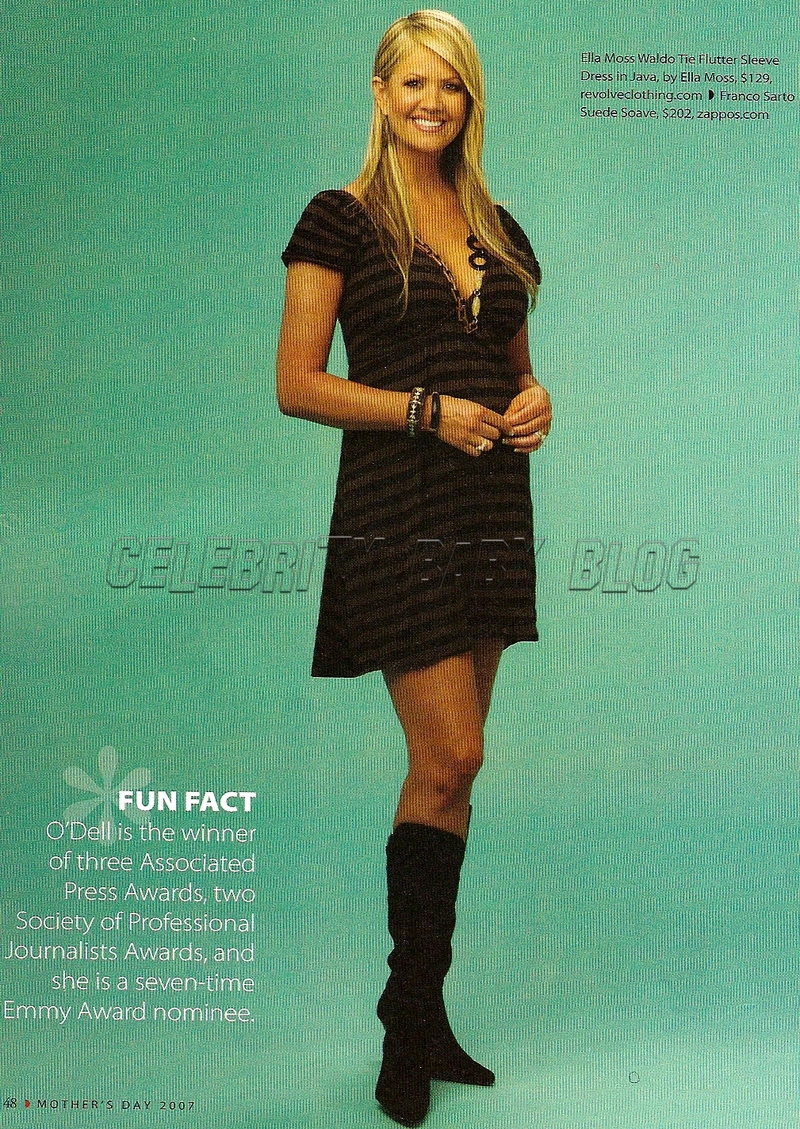 Pregnancy's affect on her job: It's been really helpful to the job. My boss says, 'Put Nancy out front right on the red carpet, because everybody's coming to her.' They all want to come over and touch your belly or say congratulations. I've done Access now for 11 years, so I know all [the celebrities] fairly well. Nobody's walking past me on the red carpet.
A change in personality: I stick up for my health so much more than I used to. If someone's doing something that I know is going to interfere with how I feel later in the day, or if I'm concerned about the baby, I do come out like a mother bear. I'm normally very passive and Southern. But it's just not me I'm taking care of anymore; there's another human being in here, and if I need to go get my lunch, I'm going to get my lunch!
What kind of mom Nancy wants to be: I want to be a very, very involved mom with a child that knows I love them more than they can possibly imagine. That's how it was with my mom.
On help from mom: My mom is my best woman friend, by far. I call her with every little piece of news I have. I get her feedback on everything. I know she has total unconditional love. I never in my life have felt like my parents were not there for me. I want my child to feel like I'm always there for them, no matter what.
Pregnancy's affect on her marriage: It's funny how your priorities shift a little bit when you do become pregnant. My priorities definitely shifted when I married my husband, who is the most wonderful man in the world. I've come full circle. Keith is such a wonderful man, and my stepsons are just unbelievably great kids, and I have a great career. On top of that, having a child is what makes me feel like, 'OK, life is finally complete. I'm in exactly the right place.'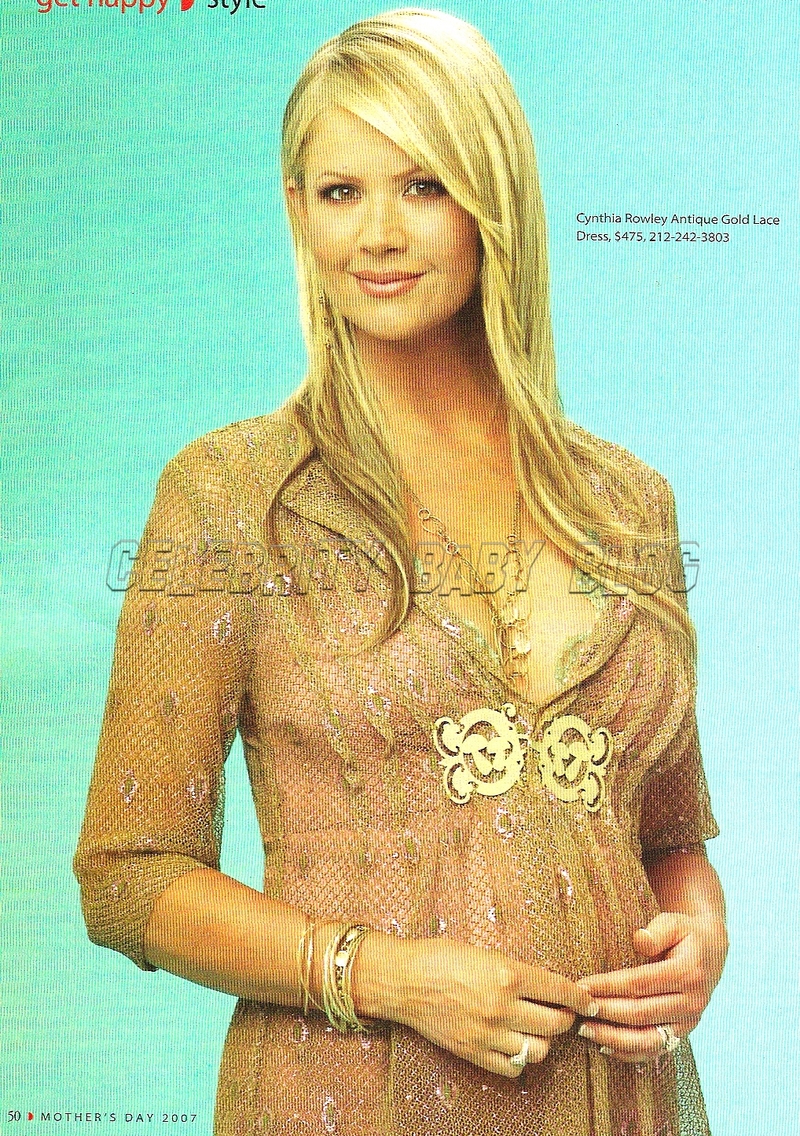 Source: Pregnancy Magazine Mother's Day Issue
Thanks to CBB reader Chrissy for the scans!