Rena Sofer and daughters at Treehouse Social Club
24 star Rena Sofer, 38, stopped by the Treehouse Social Club event earlier today with her daughters Rosabel Rosalind, 9 1/2, and Avalon Leone, 21 months, and her husband, Sanford Bookstaver.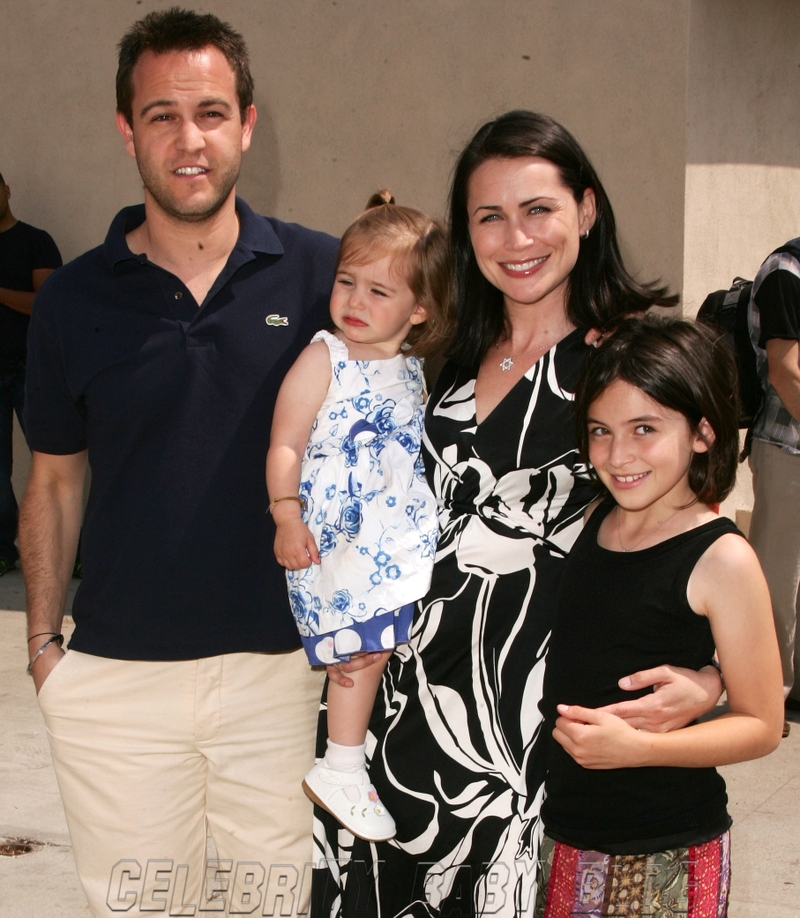 Photo by Andy Fossum for Startraks.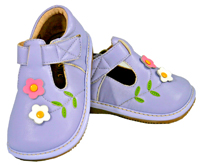 Avalon is wearing Beesqueaky Shoes, shoes that squeak!, in the pictured style but in white. Available at KaylaRose.com for $30. Check out Danielle's review. When your kid walks aroundyour home, you can keep track of them in the way that many parents ofyesteryear tied bells to their kids' laces (but even safer because thekid can't swallow them). For a store near you, click here.